Pergola Retractable Fabric Roof Awning | Sunair Pergola
All our PERGOLA® retractable roof awning models provides you with a unique level of control over nature. These motorized or manual pergola systems allows you to utilize your patio to its full potential the way it is meant to be.   As a restauranteur you can maximize the use of your patio and revenue without loosing the use of the patio on inclement days. For the homeowner you can expand the luxury of your backyard experience. Our Pergola® awnings are quickly becoming fashionable bringing your outdoor living dreams to life. They are designed for small to large spaces, freestanding or wall mounted, and available in a number of innovative aluminum and wood designs. We invite you to discover how a custom made Pergola® awning can add value to your home or business.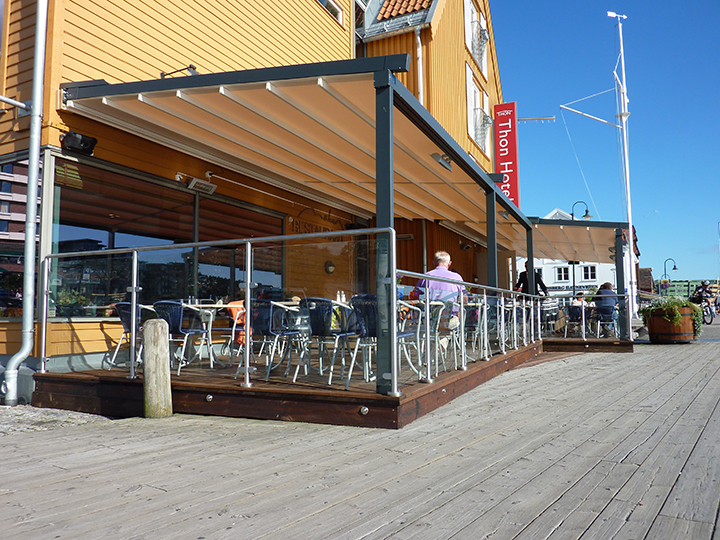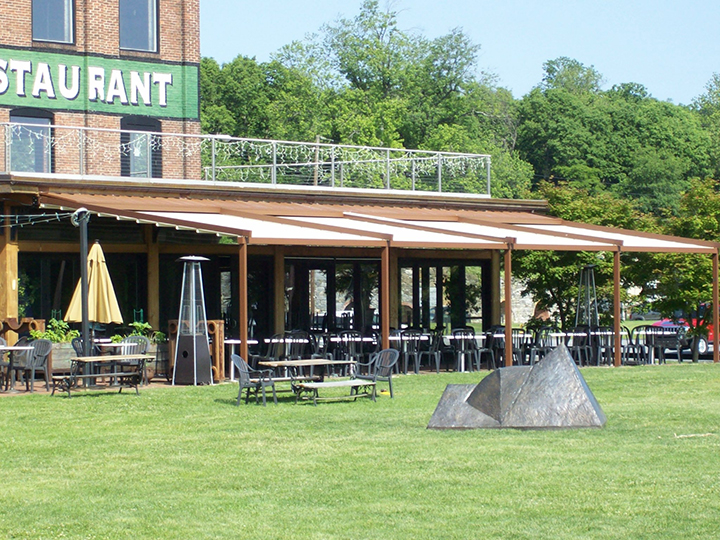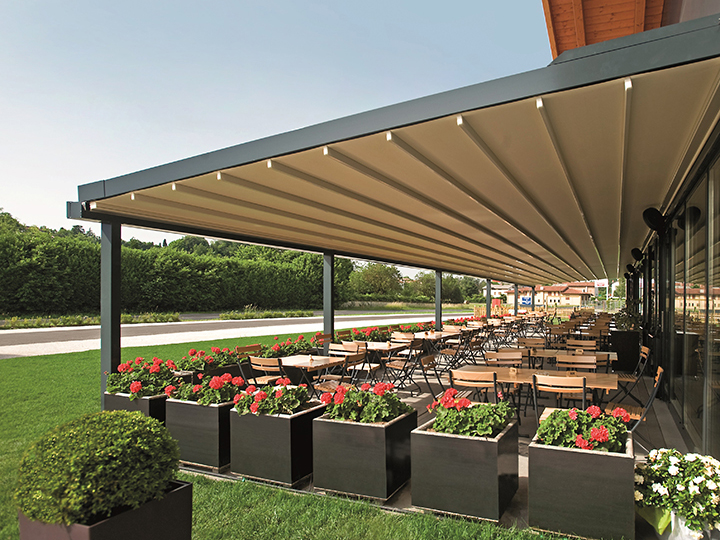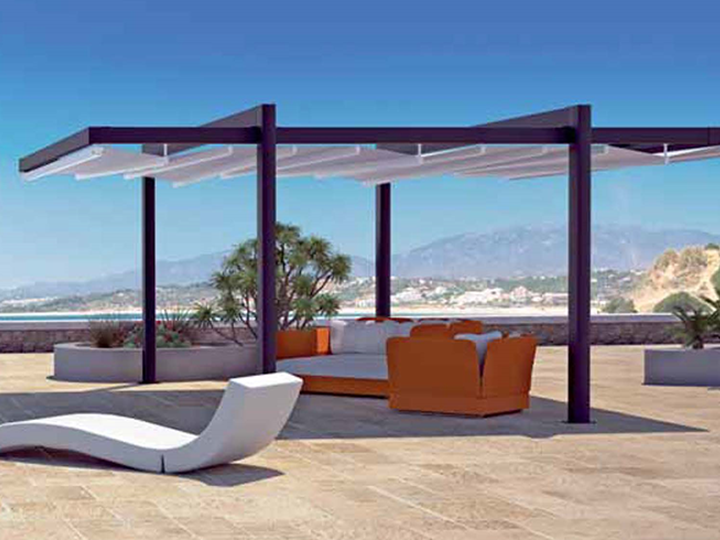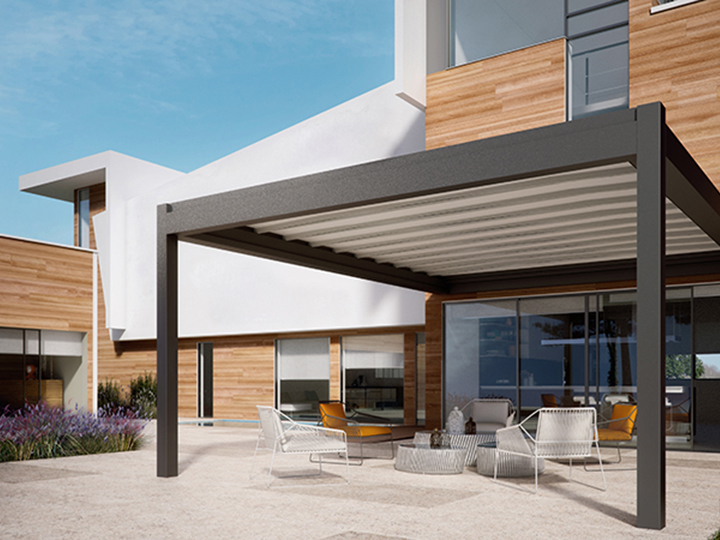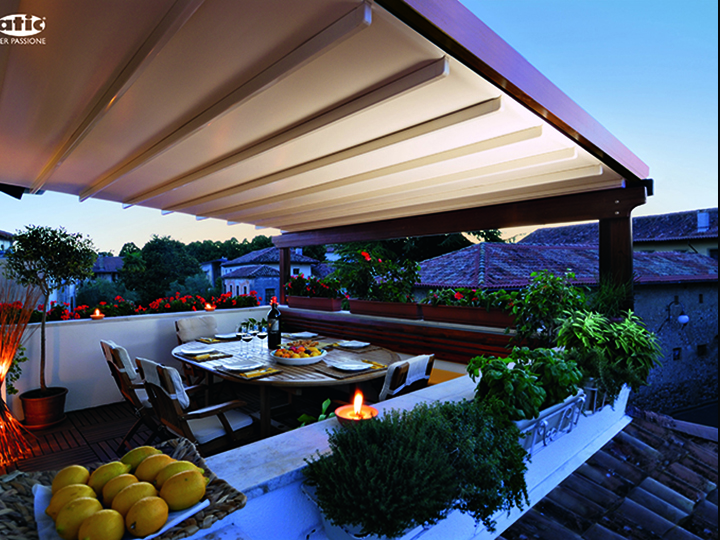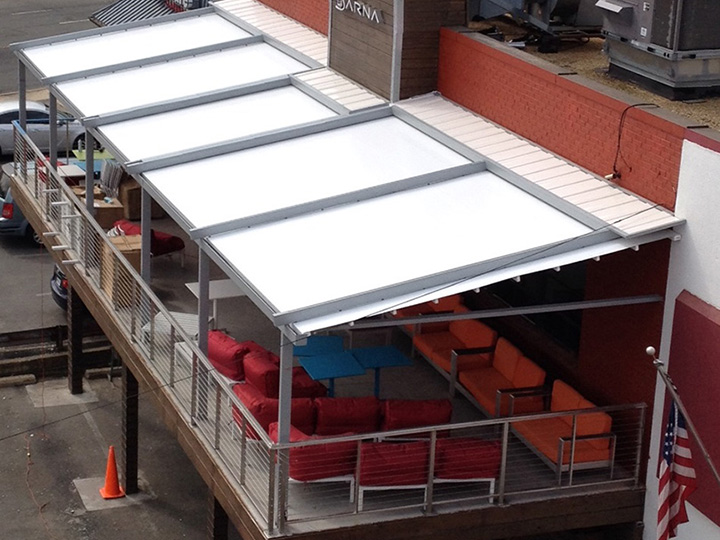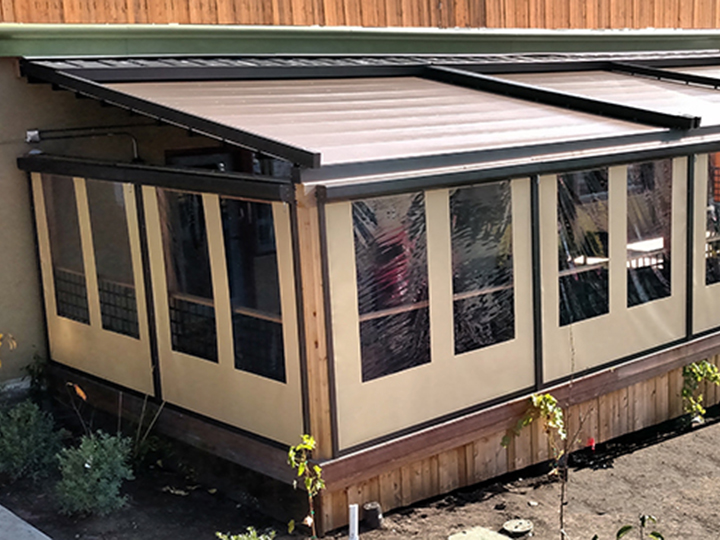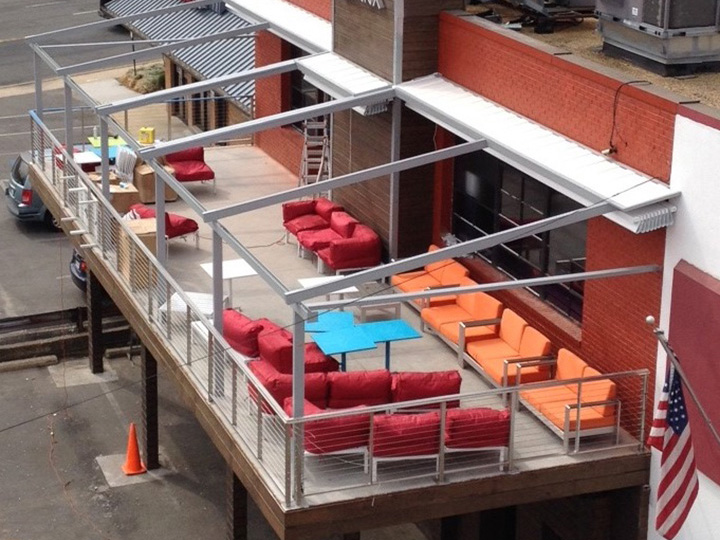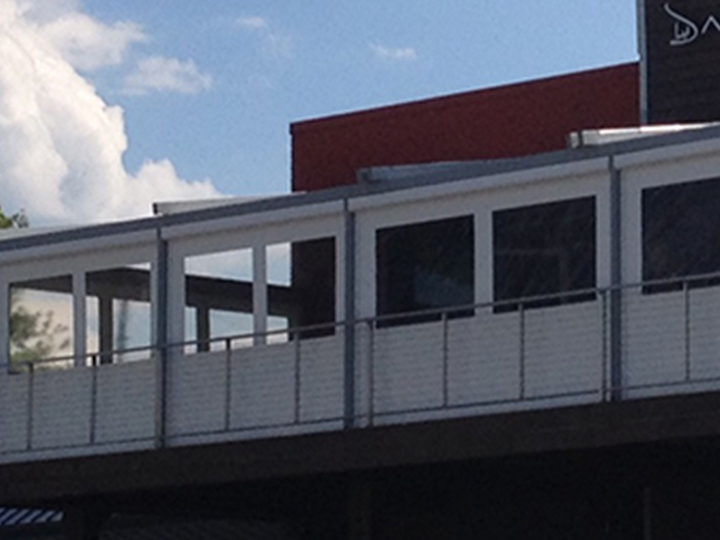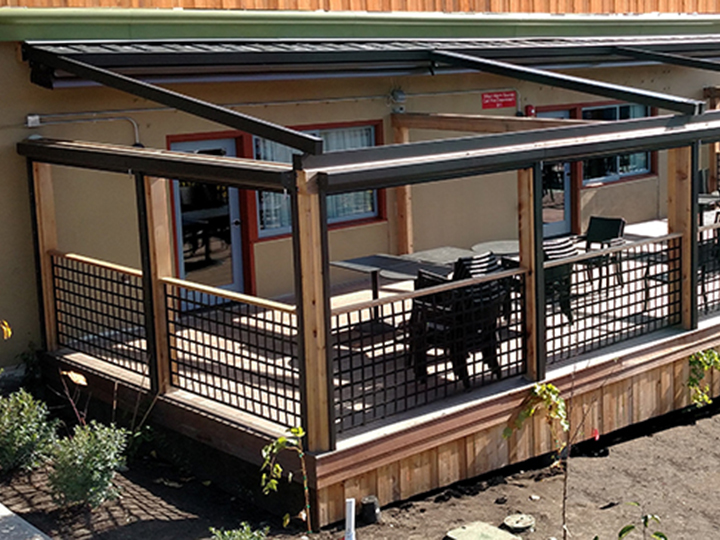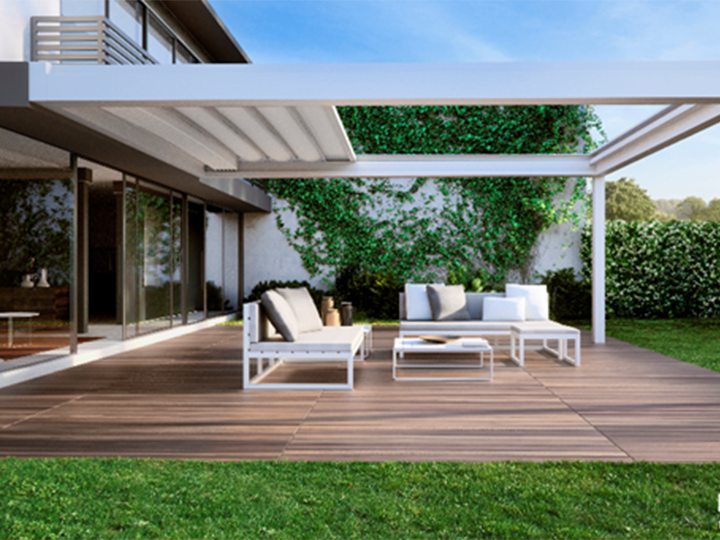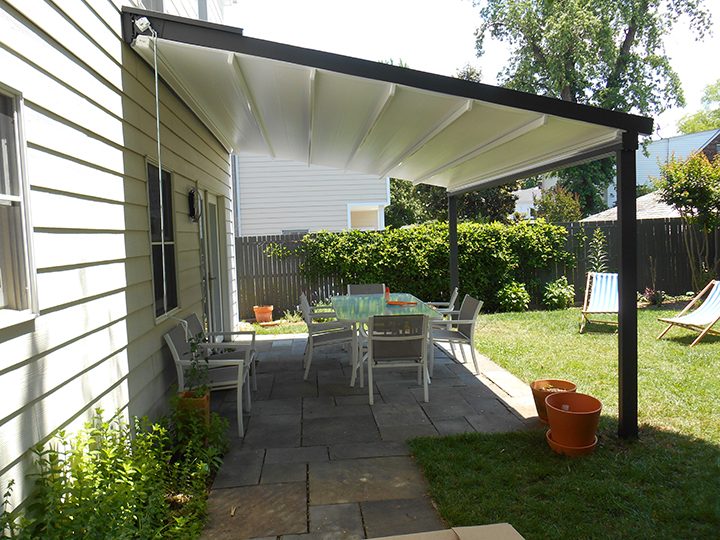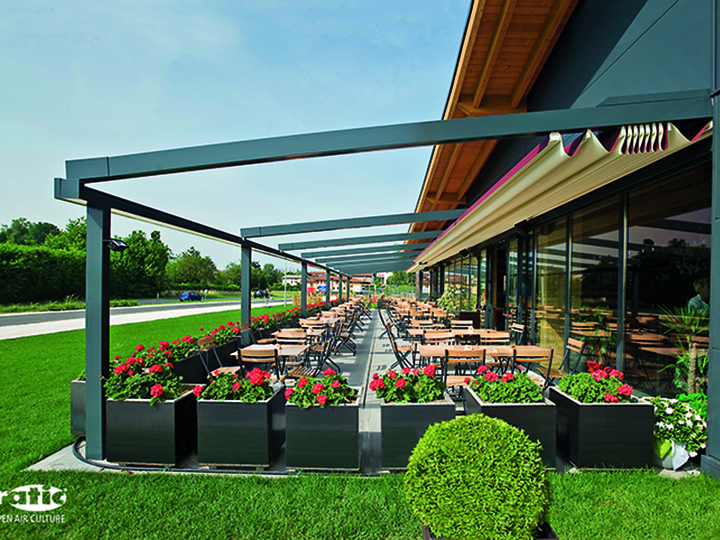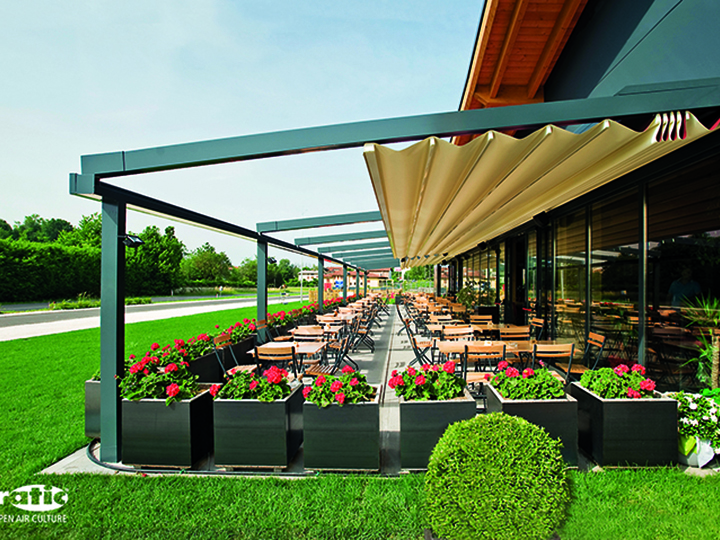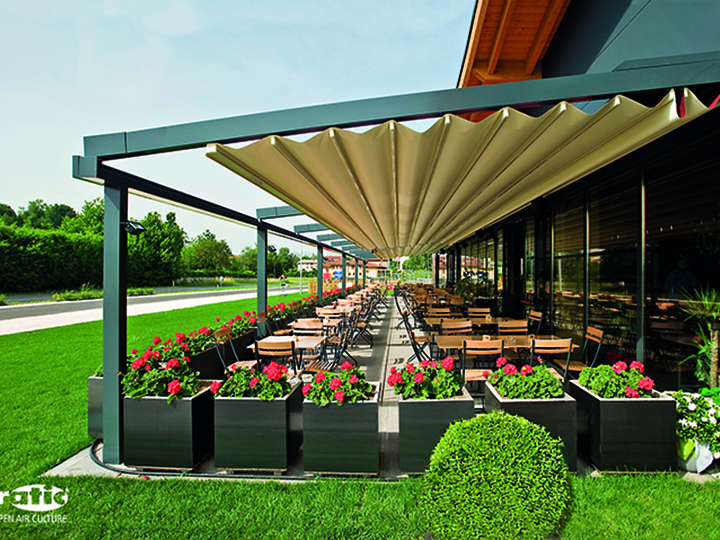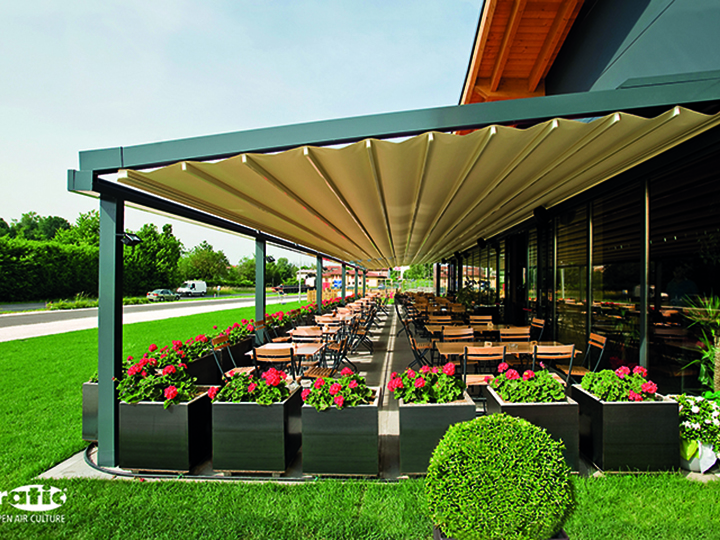 The Sunair® Pergola® Awning systems are the ultimate systems for larger residential spaces and restaurant cafés. We have the most comprehensive product offering, and our Pergola® Awning are available in many models to best fit your needs and budget. They add durability and function agains the elements. These systems can be used both as sun protection and inclement rain protection, with integrated gutters to disperse water. All Pergola® models are custom built to fit your area. Model will be chosen based upon size and features, and whether the awning can be mounted to the wall or needs to be a free standing and self-supported system. Your choice of system will also depend if you want to add roll down bug screens, or colder weather zipper screens with windows to create a 3 season room. Multiple units can also be mounted together with a gutter systems to cover even larger areas. 
Smaller Pergola® awning systems can be manually operated with a hand crank. Larger Pergola® awning systems are conveniently operated with an integrated tubular motor which is controlled by a hand held remote. With the remote the Pergola® will extend and retract automatically. 

For restaurants and cafés, these awnings are quickly becoming fashionable. Protecting your guests and outdoor seating area during fierce mid-day sun and inclement weather keeps your patrons happy and comfortable. Being able to continue serving on the patio generates increased revenue even during inclement weather which is also good for the bottom line.