Phoenix retractable fabric roof Pergola in residential patio spaces | Sunair Awnings
The PHOENIX fabric roof Pergola® awning system is a great residential free standing or wall mounted system. This motorized pergola is ideal for small to medium sized residential installations such as an outdoor deck and patio spaces.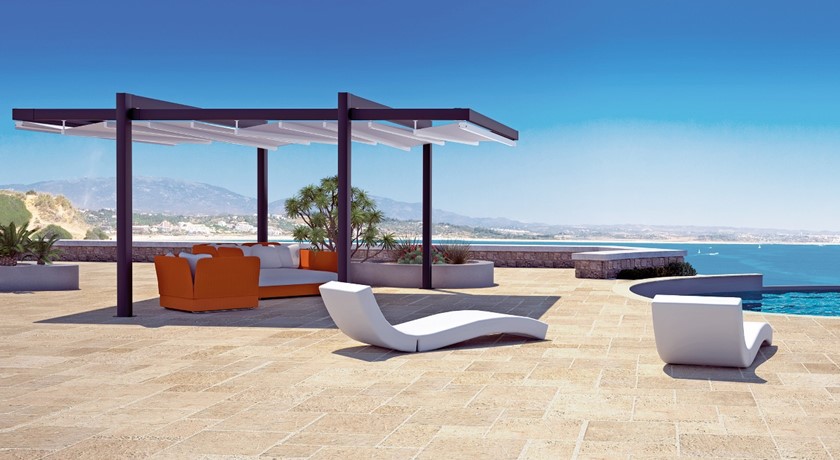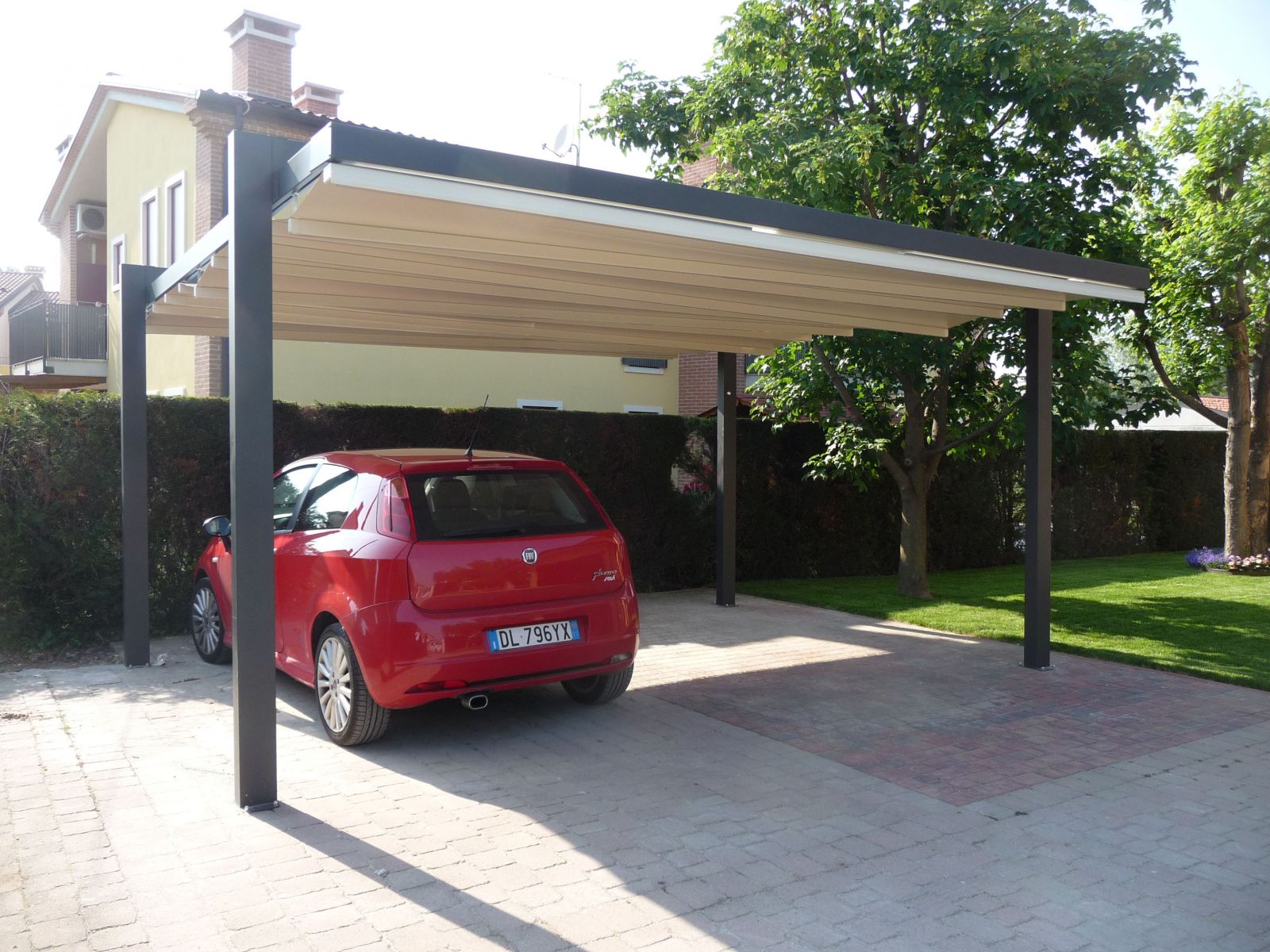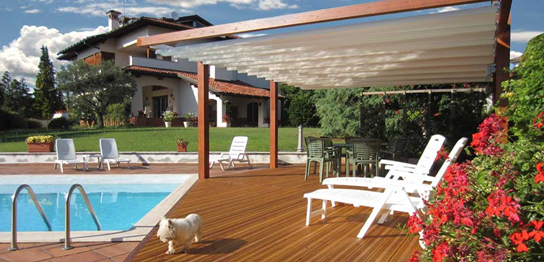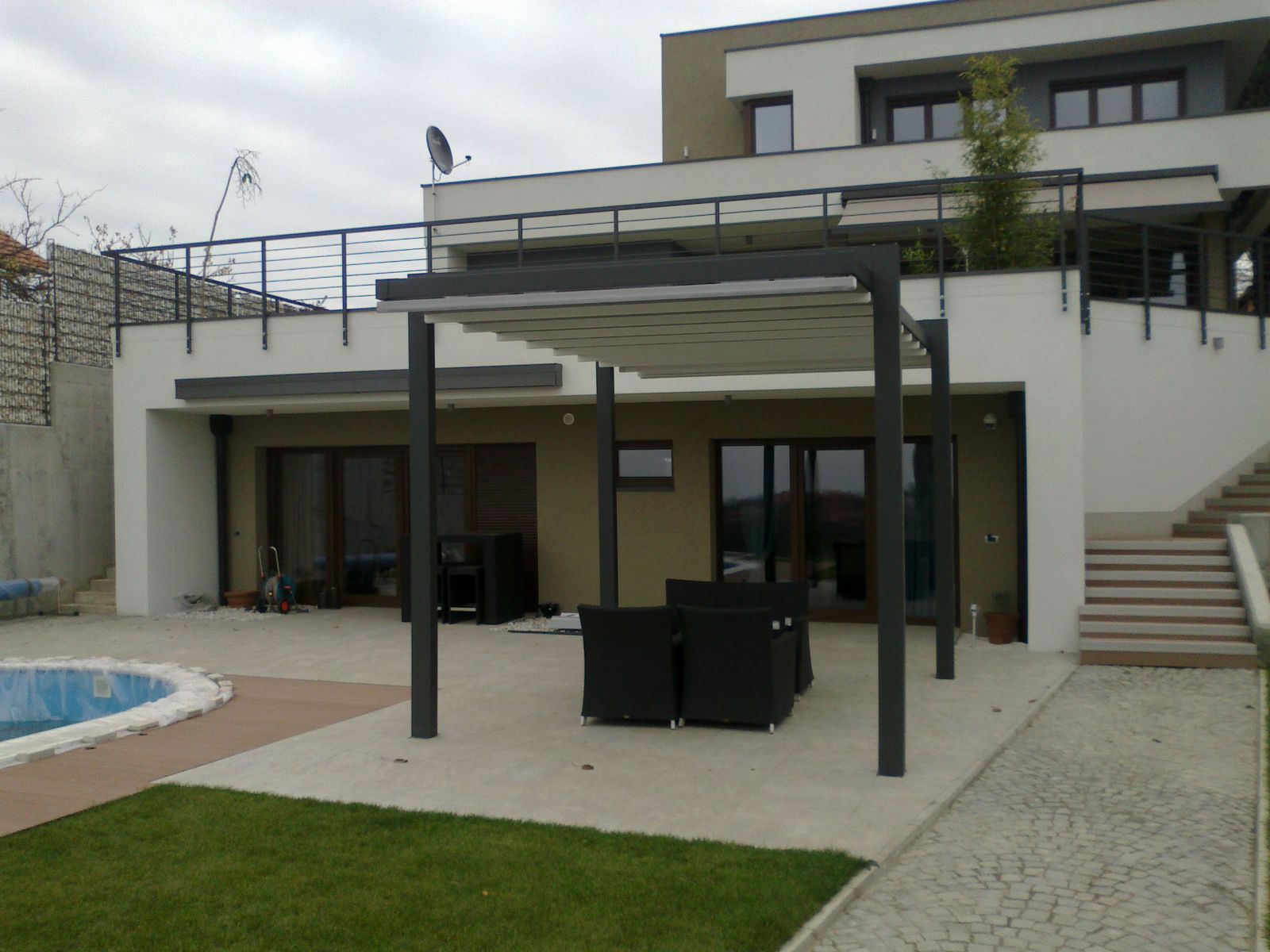 The PHOENIX Pergola® system is available with below configuration and options.
Available in custom sizes up to 22' 11" wide x 32' 9" projection
Available standard in Iron Grey frame color as well as hundreds of optional custom colors
Available only motorized with wind sensors and remote control
Available with Ferrari 502, and 602 vinyl fabric and select other fabrics
Available standard with side water drainage
Backed by a 5 year limited warranty