Tecnic One Pergola in A Commercial Space | Sunair Awnings
The TECNIC ONE fabric roof Pergola® awning is ideal for mounting to small to medium sized existing metal or wood commercial structures such as restaurants, hotels, outdoor deck and patio spaces. Since the unit is typically flat, water is usually then draining to the sides. This model is generally a motorized pergola awning as the sizes are typically larger.    Custom side and front gutters can be added as needed.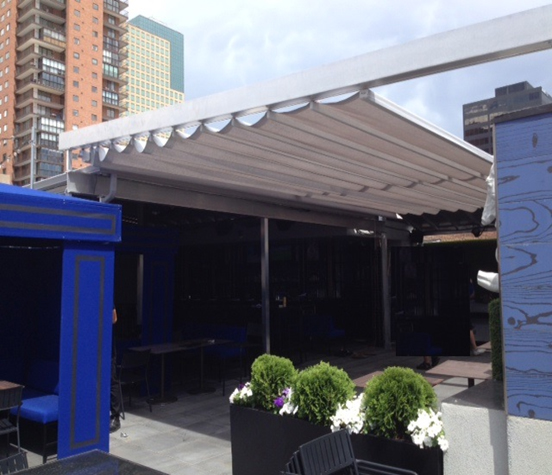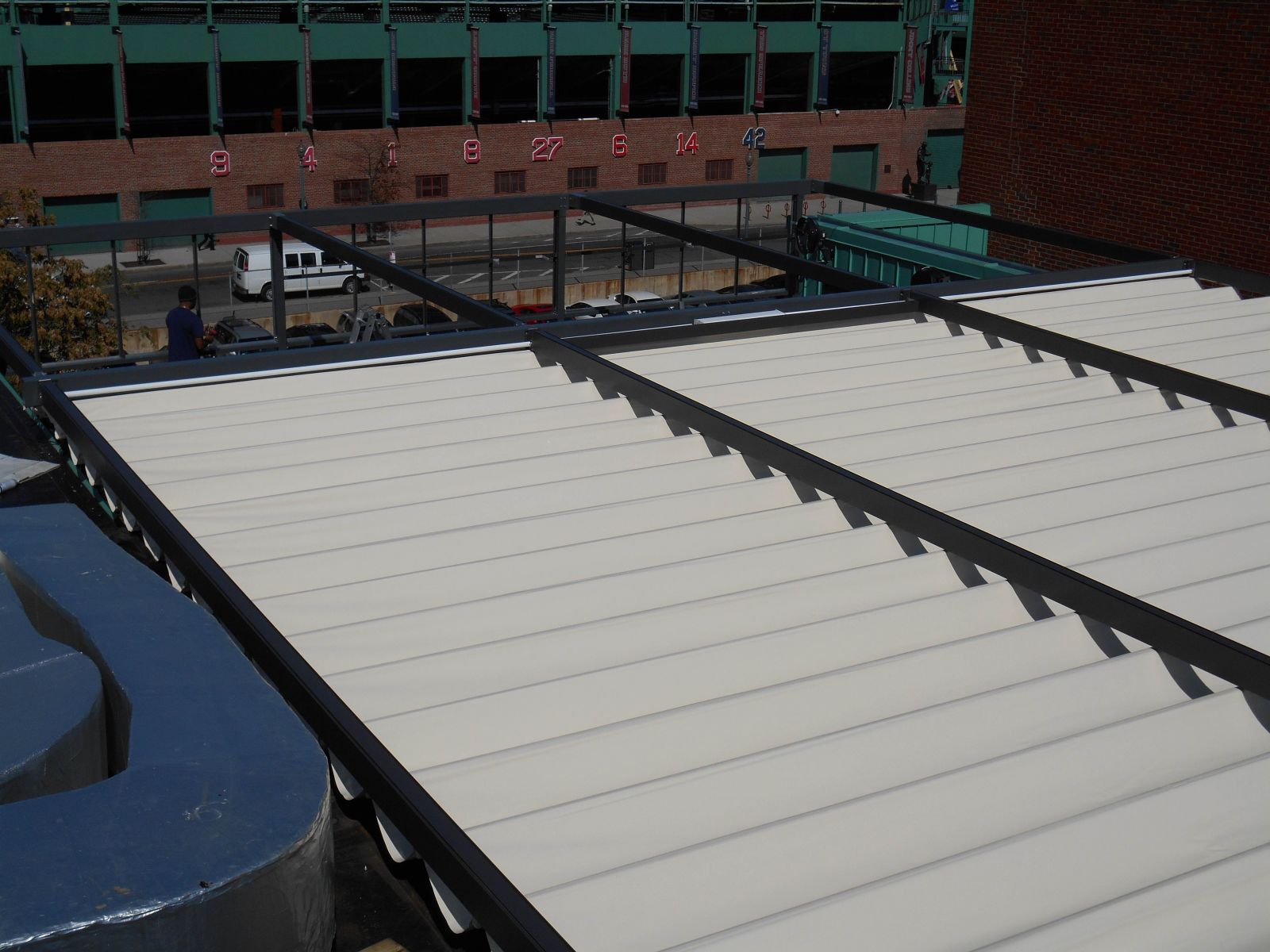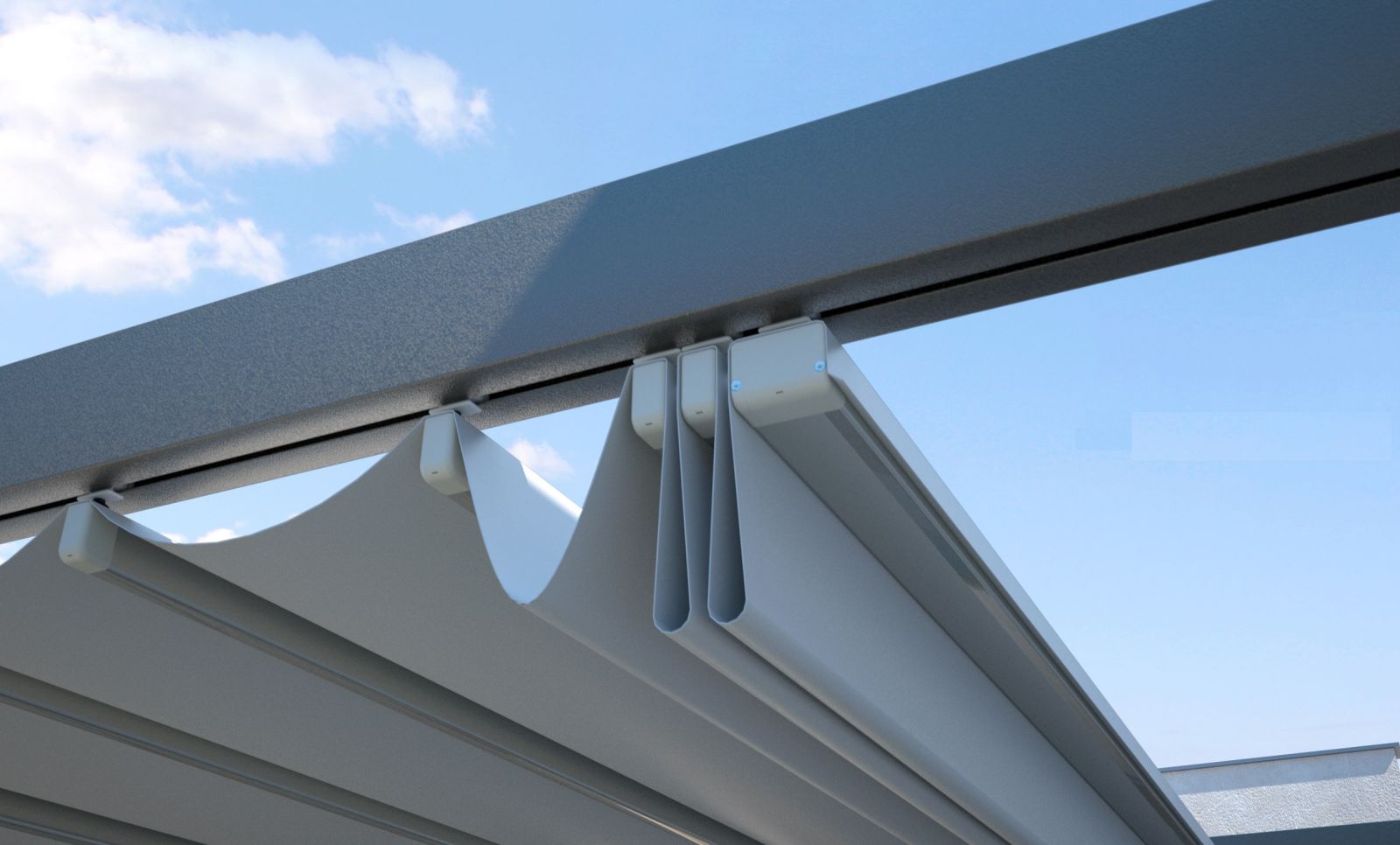 The Commercial Tecnic One Pergola® system is available with below configuration and options.
Custom sizes up to 42' 7" wide  x  26' 2" projection mounted to a wood or Steel structure using "L" brackets or 18 ft projection mounted between walls
Multiple units can be used to create wider widths
Manual (small sizes) or motorized with remote control
Ferrari 502 and 602 vinyl fabric fabrics
Optional hood and side water drainage
Optional wind sensors and soft white LED lights
5 year limited warranty