Restaurant Owner's Pergola® awning Benefits
Cheap Umbrellas can be more expensive than a Pergola® Awning from Sunair. Here's why…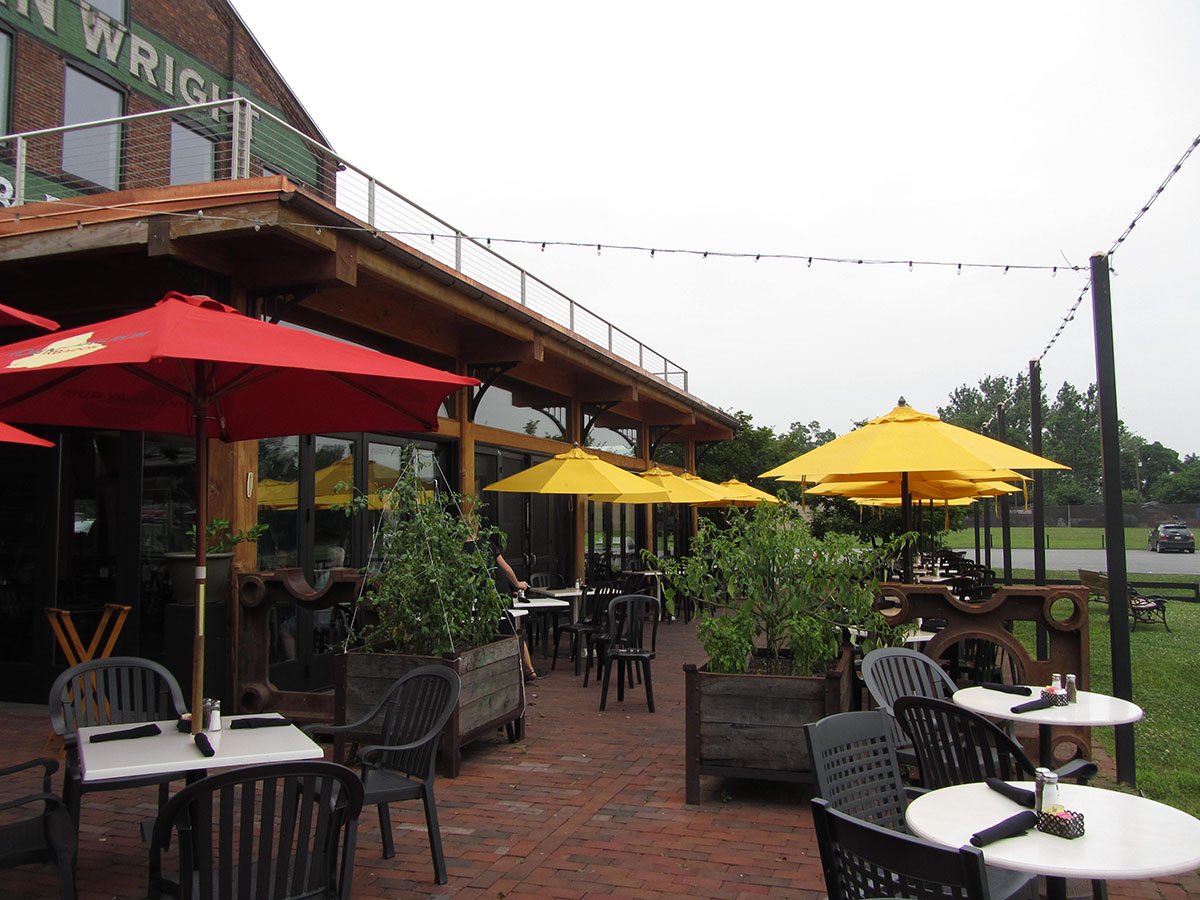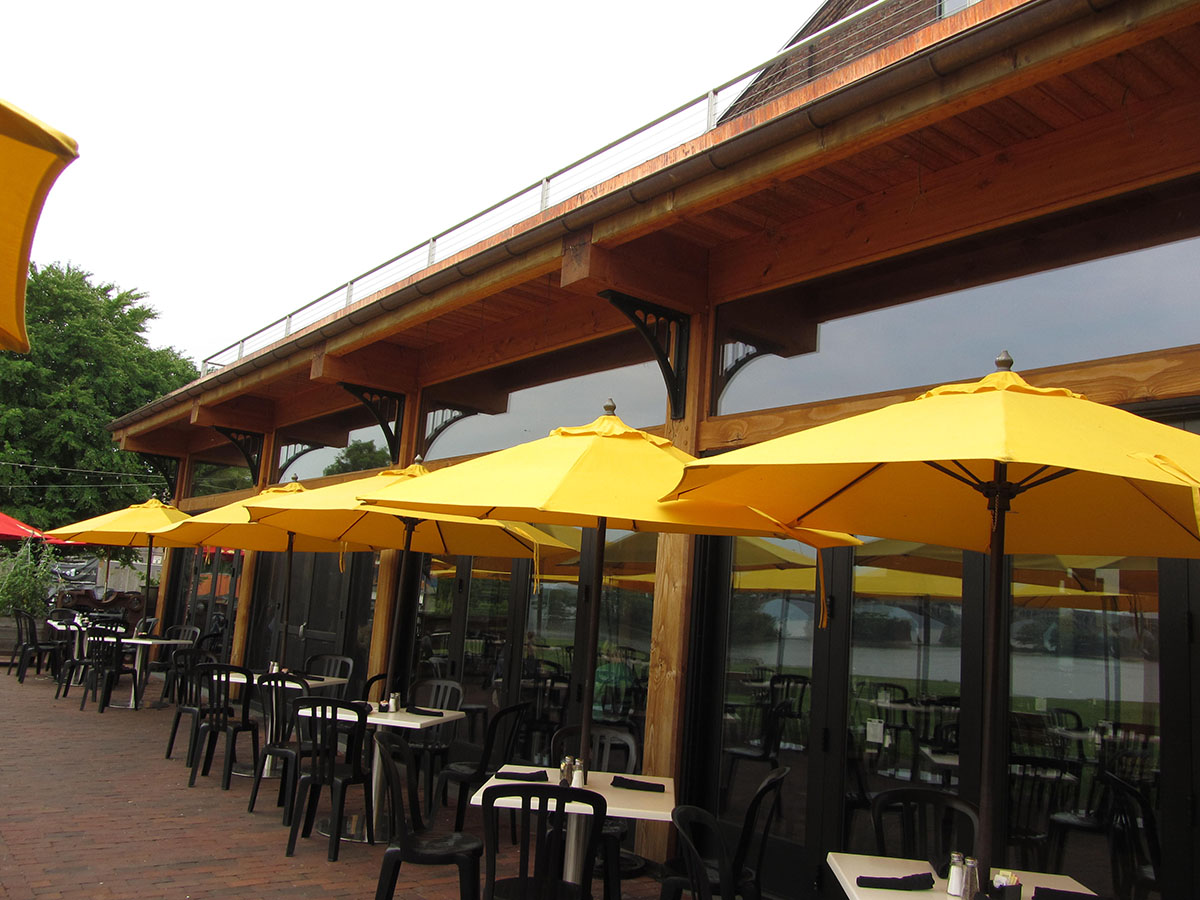 This restaurant patio originally had multiple umbrellas set up for the comfort of the patrons.  They work all right on sunny days with no rain or wind.  On inclement weather days, with wind and/or rain the restaurant was forced to close the patio down without income!  The cheap umbrellas became quite expensive.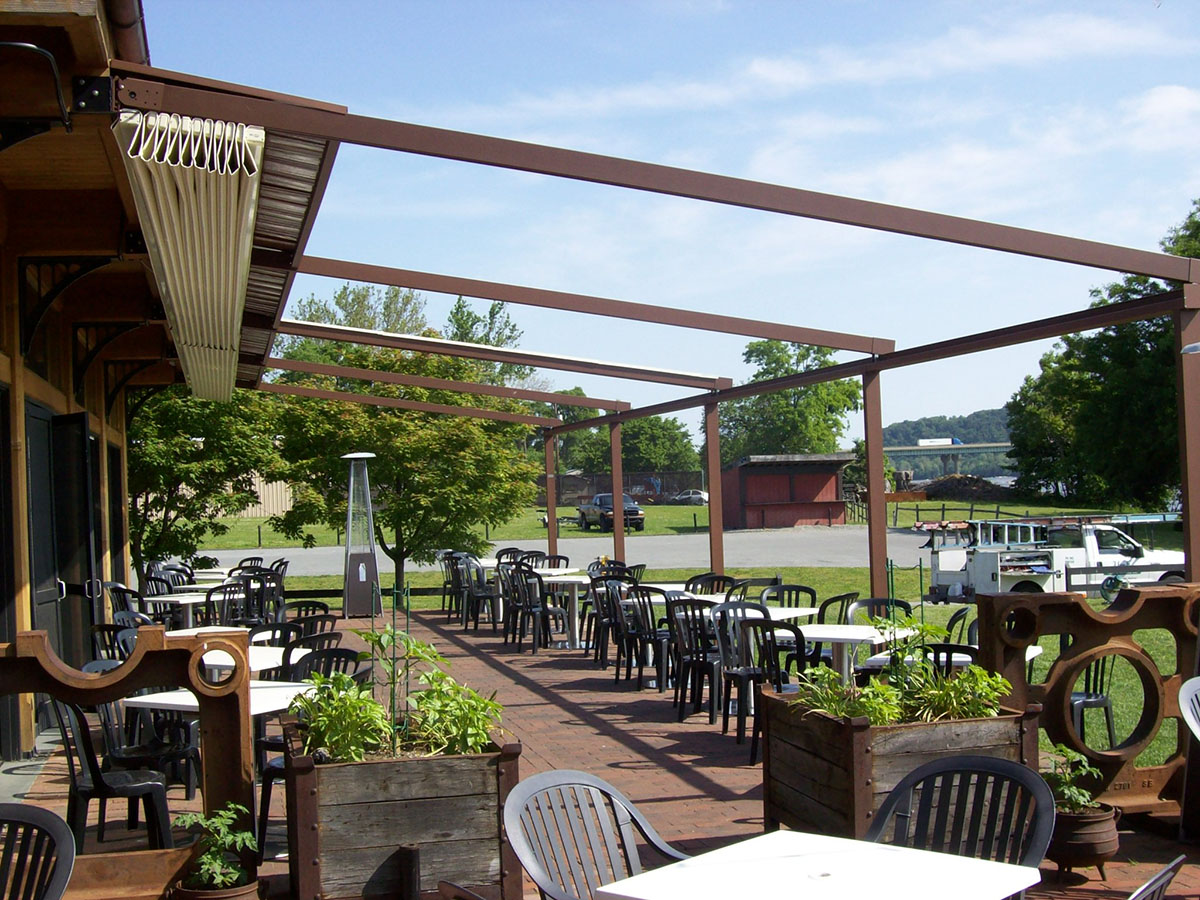 The solution; Owners installed a large wall mounted Pergola® Awning from Sunair® Awnings & Solar Screens. It is fully retractable at the touch of a button. If the sun is too strong, or it starts to rain, the awning is extended in seconds to maintain a comfortable seating area for the patrons. In addition, the restaurant can continue to serve patrons and isn't forced to shut down the patio. Revenue is not lost. Side Screens were added, enclosing the patio, which extends the serving season, and generating extra revenue in the fall and early spring.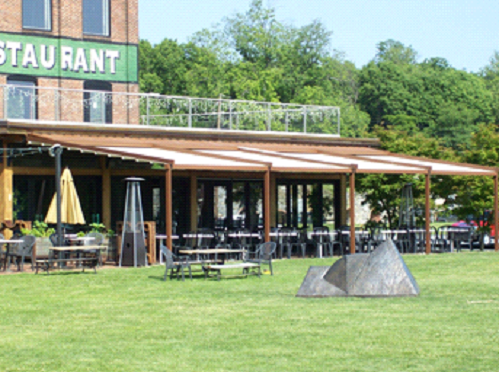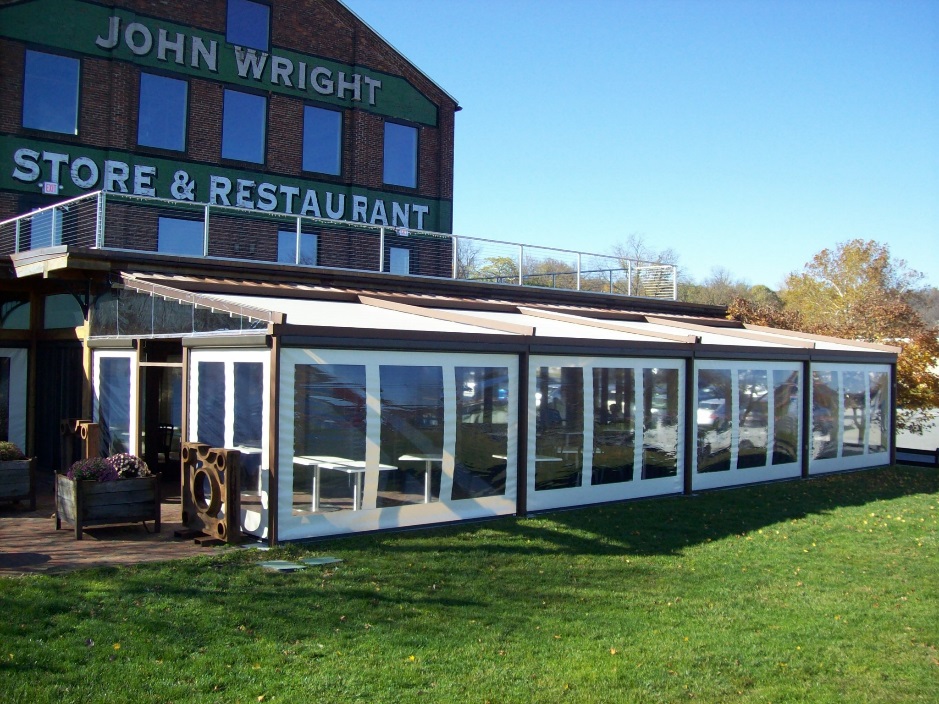 Roll down zipper screens with windows

Heaters added will make it comfortable
Great benefits of Pergola® Awnings!
Expand the seating capacity of your restaurant
Create a nice trendy comfortable atmosphere for your restaurant patrons
Keeps you from having to shut down the Patio and loose the revenue it generates during fierce mid day sun and on inclement rainy days.
Extend the outdoor seating season. Open the patio serving area sooner in spring and stay open later in the fall by adding roll down screens and heaters.
Guarantee dry outdoor functions for private parties and weddings with no worry about the weather.
Add LED lights to improve the ambiance at night.
A Pergola® Awning is an investment that will pay off sooner than you think because you can generate more revenue per table in the season.
Offer a dining experience that is comfortable, unique and trendy to patrons, and assure you reservations.
Finally, winterize with the touch of a button.  No need to pay for removal and winter storage by retracting the fabric under its optional hood system.
Ideal for Country clubs, restaurants, sidewalk cafes, and even night clubs and bars
Call us today to locate a dealer near you to help you design a system to fit your needs