The Evo Pergola® in A Commercial Space
The EVO Pergola® Awning system offers a contemporary modern look without a front gutter
(Gutter optional).  It is typically wall mounted, and ideal for medium to larger sized residential and commercial installations.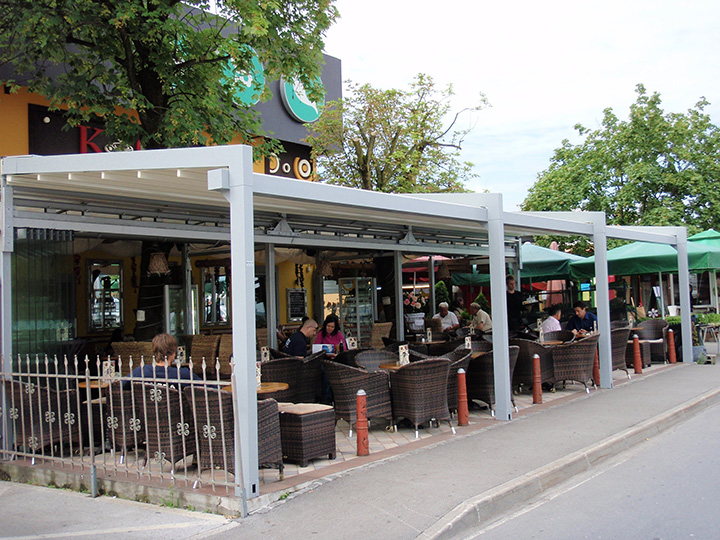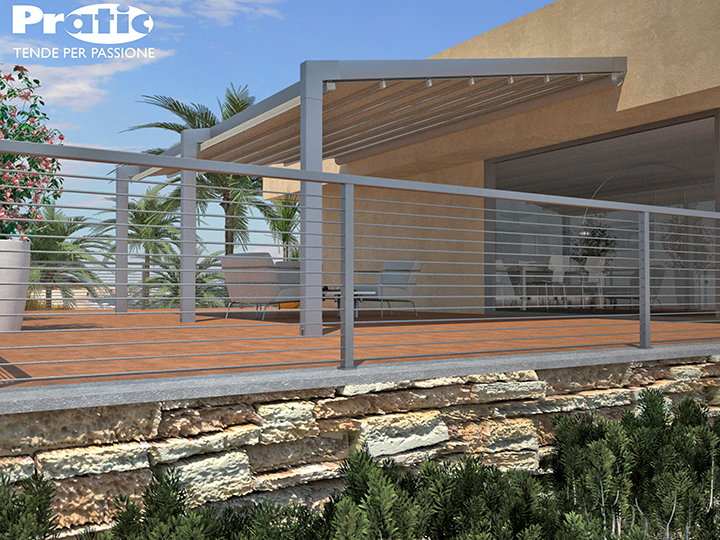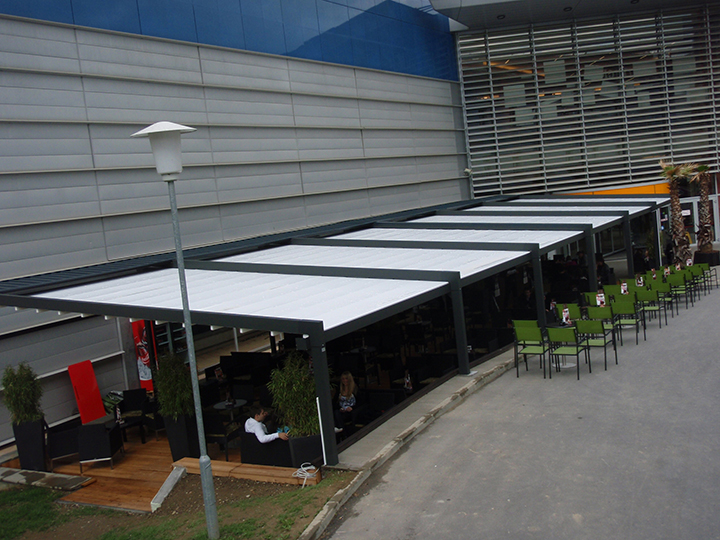 The EVO Pergola® system is available with below configuration and options.
Available in custom sizes up to 42' 7" wide x 29' 6" projection
Available standard in Iron Grey frame color as well as 100's of optional custom colors
Available manual (small sizes) or motorized , with wind sensors and remote control
Available with Ferrari 502, and 602 vinyl fabric and select other fabrics
Available with Optional Hood, and front and side water drainage
Available with optional side and front rolling screens for extra weather protection
Backed by a 5 year limited warranty