The NOMO & RIALTO fabric roof Pergola® on a residential deck or patio
The NOMO and RIALTO fabric roof Pergola® awning systems is ideal for small to medium sized residential installations such as a deck and patio spaces. Both systems have built in water drainage with integrated rain gutter and posts downspouts; also can be free standing or wall mounted. With the Nomo optional integrated Raso retractable side screens are available for those cooler days or to keep mosquitoes at bay. Modules can be combined to create larger systems.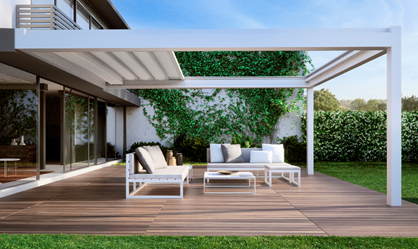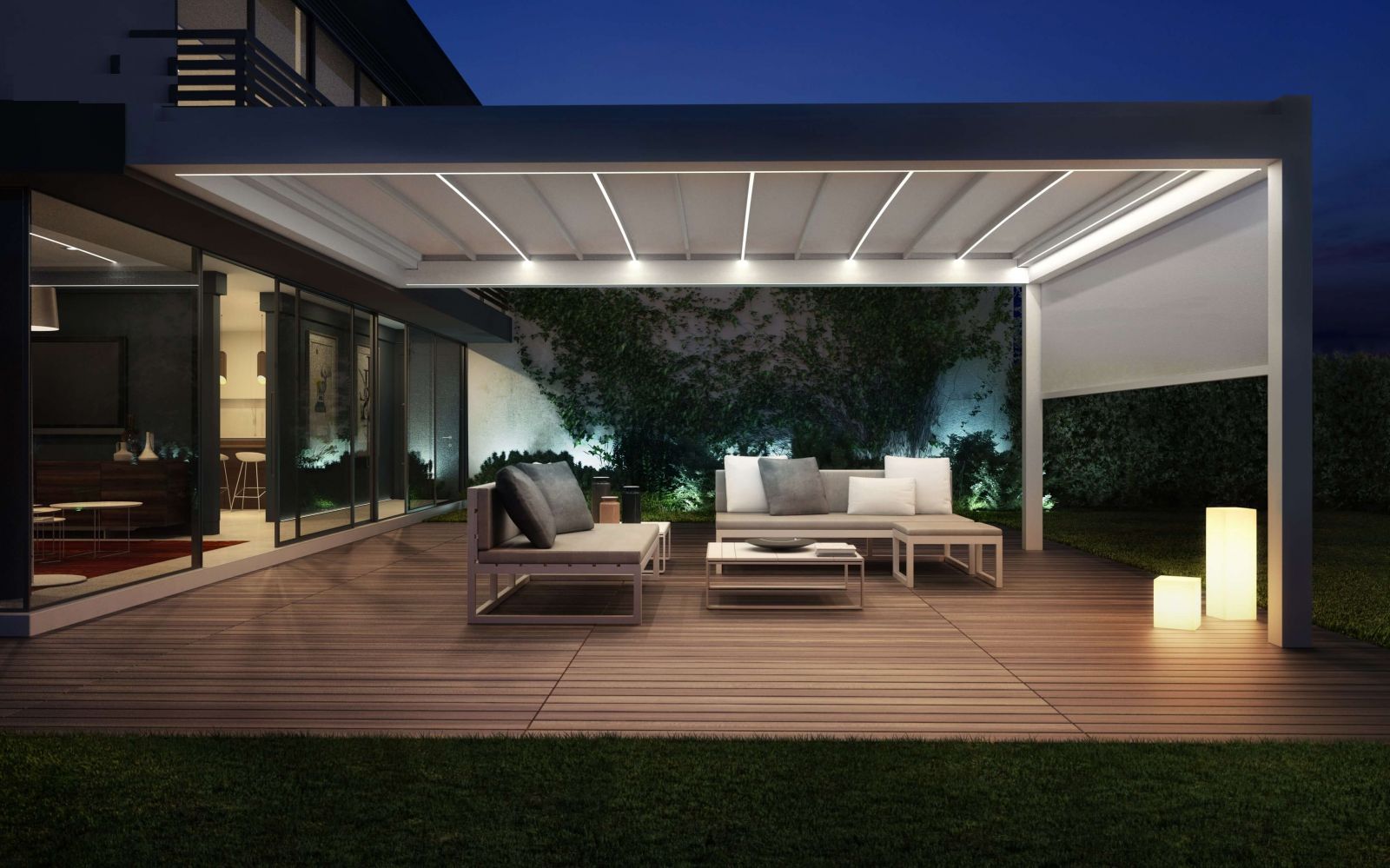 The Residential Nomo & Rialto Pergola® system is available with below configuration and options.
Custom sizes up to 18' wide  x  22' 11" projection
Multiple units/bays can be added together for larger sizes
Motorized with remote control and optional wind sensors
Ferrari 502 and 602 vinyl fabrics
Integrated water drainage and downspouts in posts
Optional Raso rolling screens for extra weather protection
Optional heaters and RGB LED lights
5 year limited warranty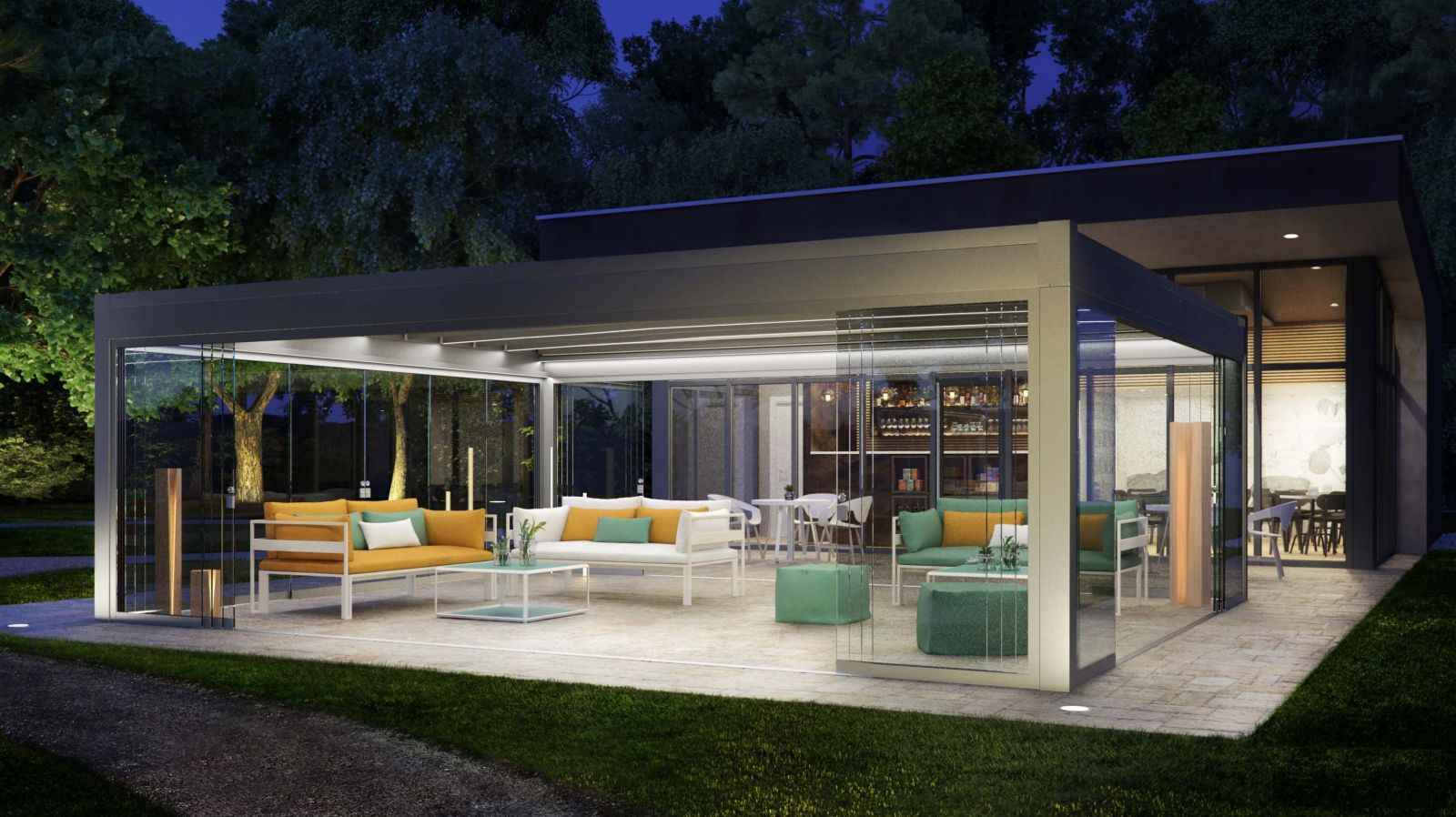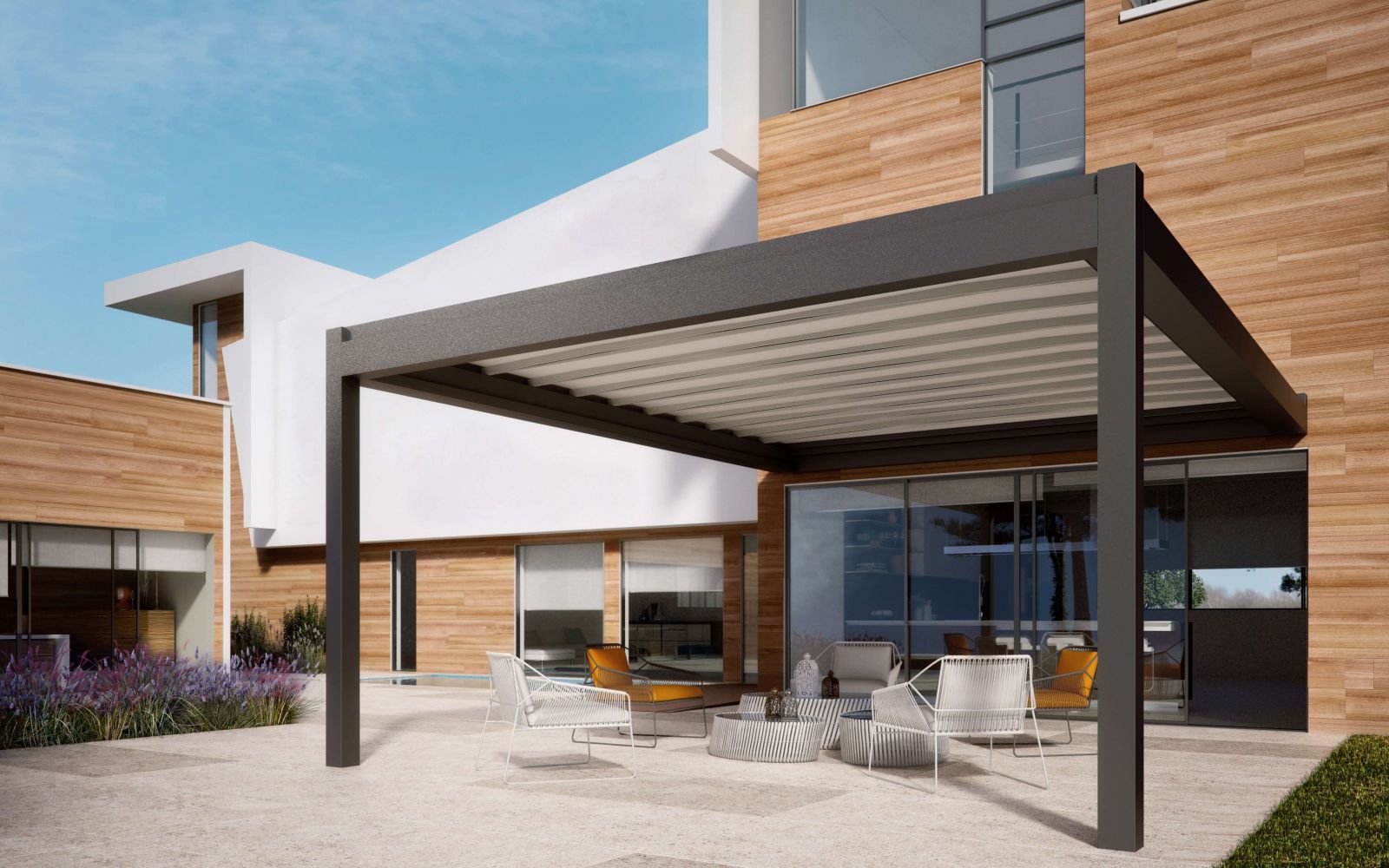 FABRIC EXTENDED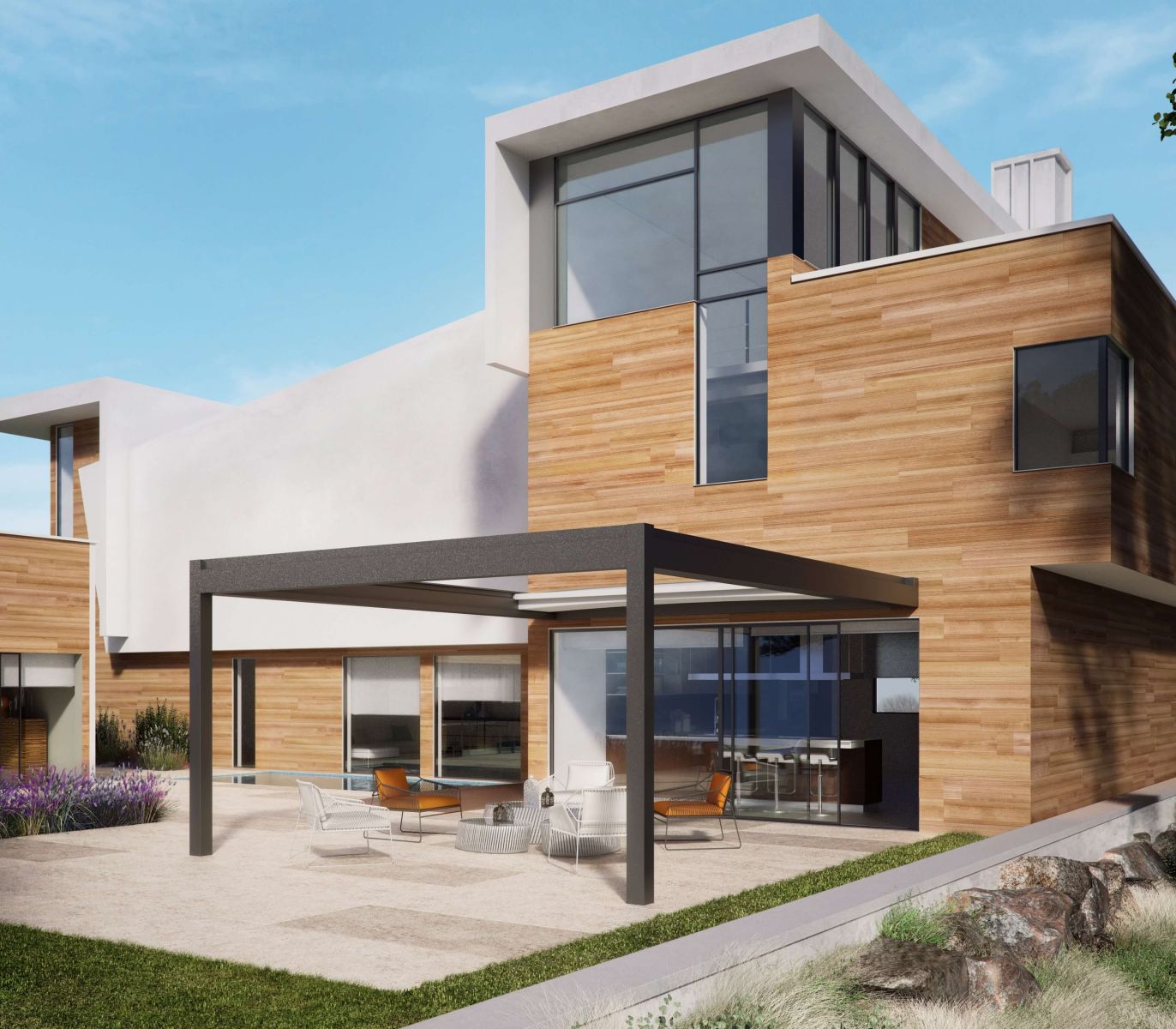 FABRIC RETRACTED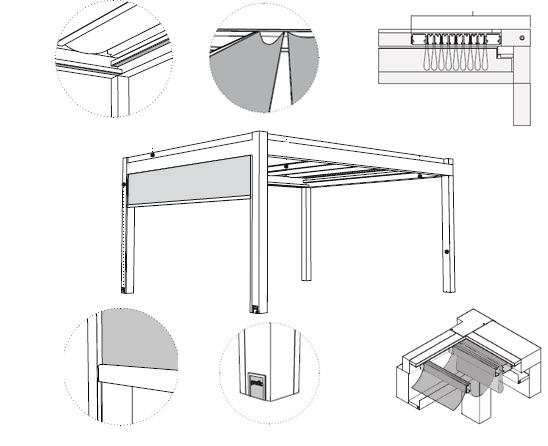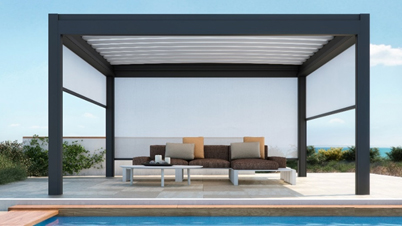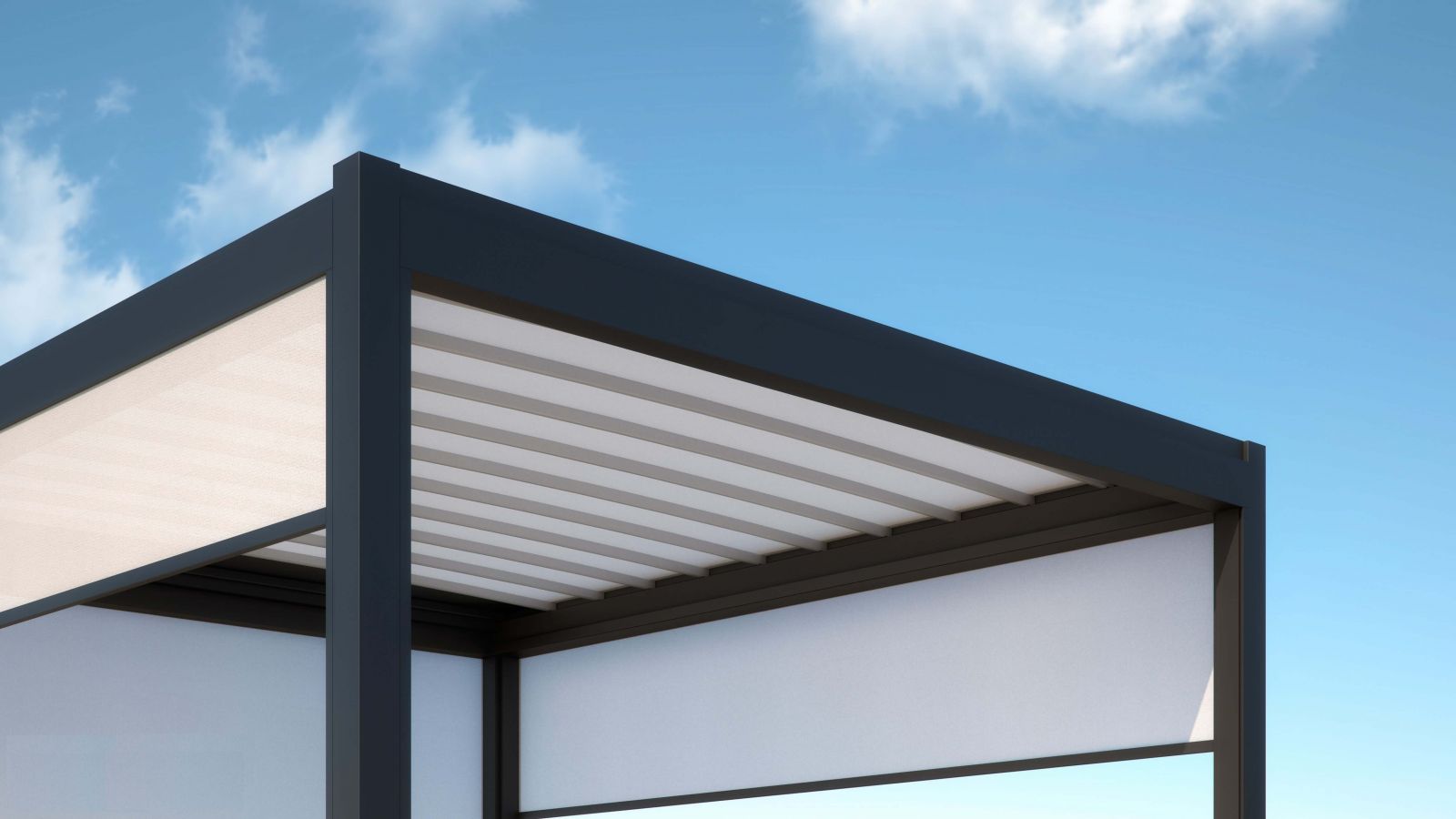 NOMO & RIALTO ADVANTAGES
The rounded arched fabric allows for a compact structure design. The supporting profile and guides are 12 ½" high (32 cm).
Tilting gutter is a Pratic patent managing water discharge within the structure. Optional telescoping post feet are available for ease of installation.
For greater perimeter protection, the omo model can be configured with retractable Raso zipper screens within the structural elements.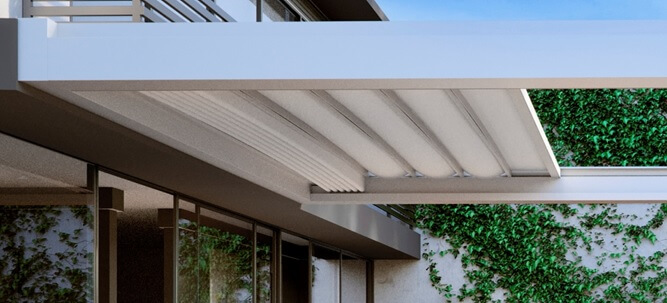 The Nomo & Rialto offers more pre-assembled structure components for a safer an easier installation on site.
The Nomo & Rialto RGB LED multi-colored lighting offers a fascinating elegant remote controlled lighting option (White lights included).
Nomo & Rialto is a solid made to measure structure that can reach large sizes (18' x 22' 11"). Coupling of multiple structures is possible with minimal intermediate posts.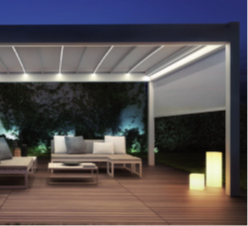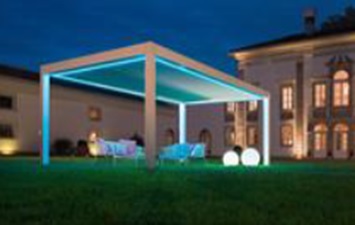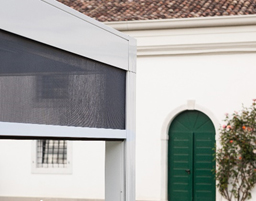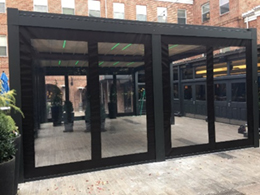 Integrated Roll Down Raso Screens With Mesh Fabric and Windows
The Nomo model can be fitted with roll down Raso zipper screens for extra weather or sun protection on all sides. This optional screen system can be ordered with either mesh fabric, acrylic or vinyl fabric and clear "film" windows for keeping moderate weather at bay during the winter months or rain during spring and summer months.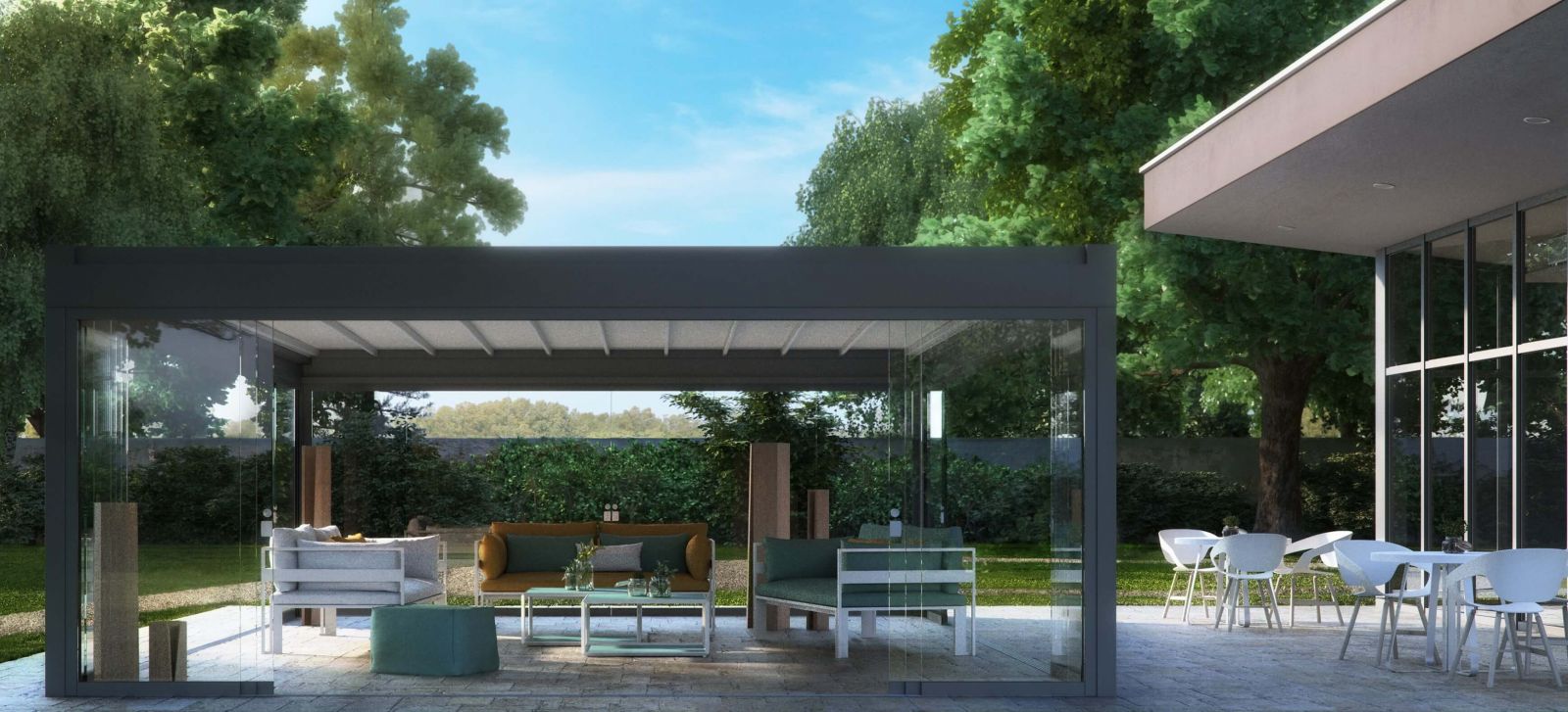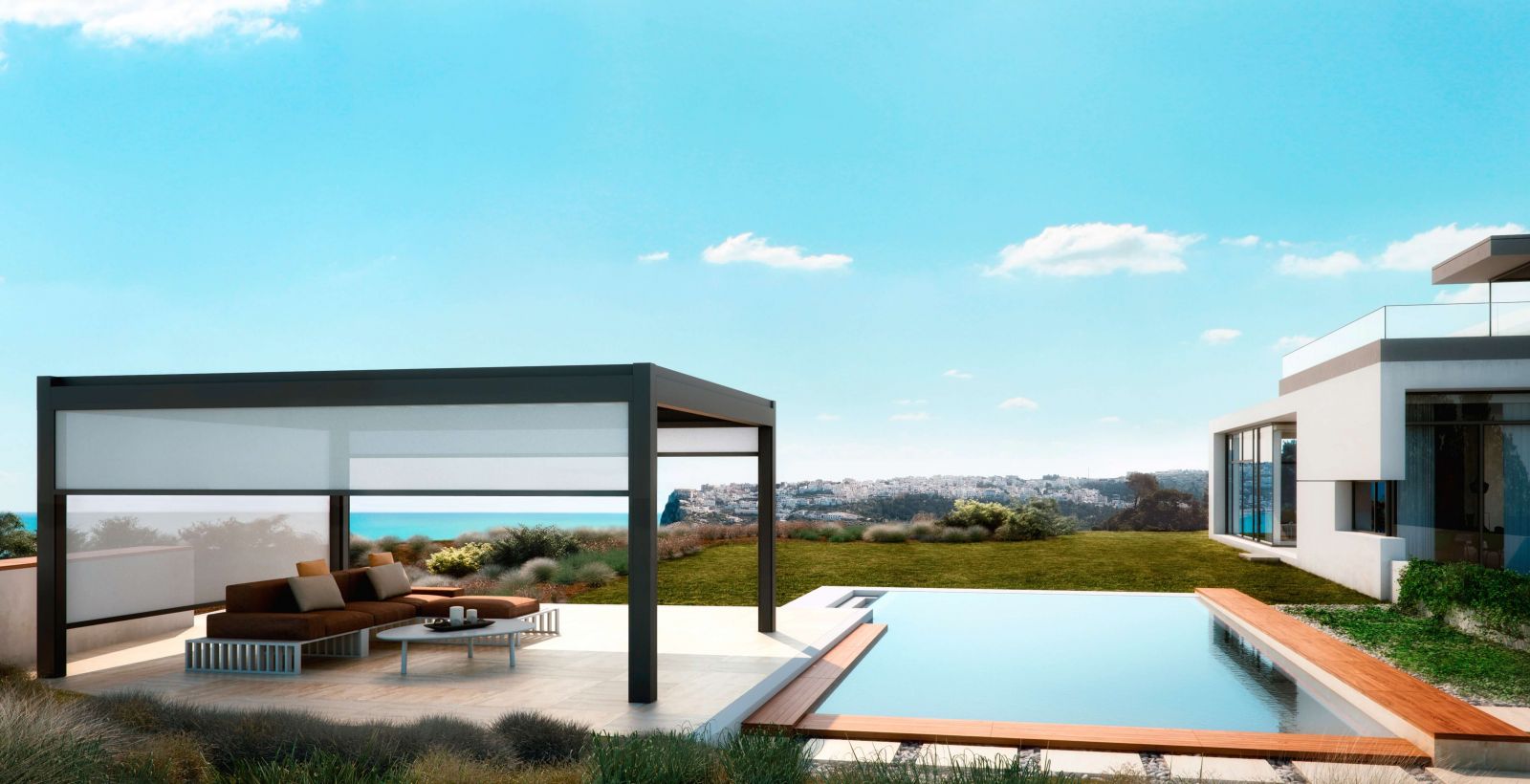 NOMO & RIALTO COMBINATIONS