SC2000 Exterior Retractable Rolling Solar Shade Screen | Sunair Awnings
The SC2000 Mastershade® is an exterior rolling screen with a small 4" x 4" cassette box.  The system is ideal as for solar control for smaller windows and openings. It is available motorized or manual with standard tracks, flange tracks, or cables. The screen can be rolled up and down as needed. The fabric hembar runs on the cable or track by means of gravity. When the shade is retracted the fabric is stored in the built-in semi closed protective box. A weighted aluminum hem bar in the fabric fold / pocket keeps the fabric taut.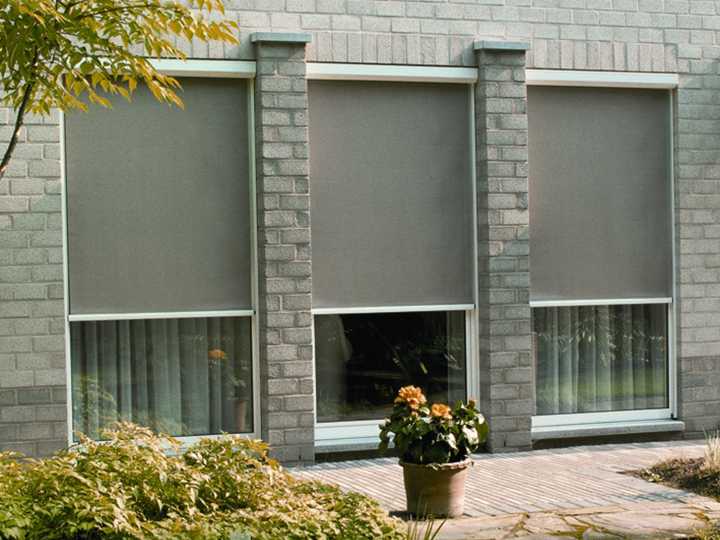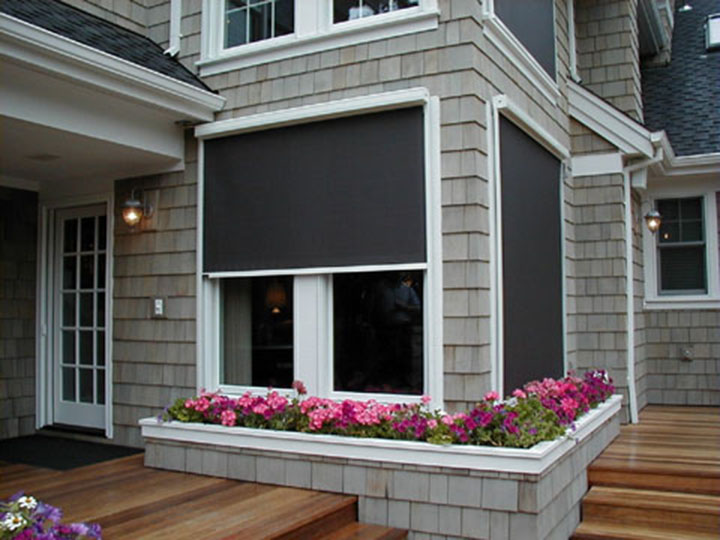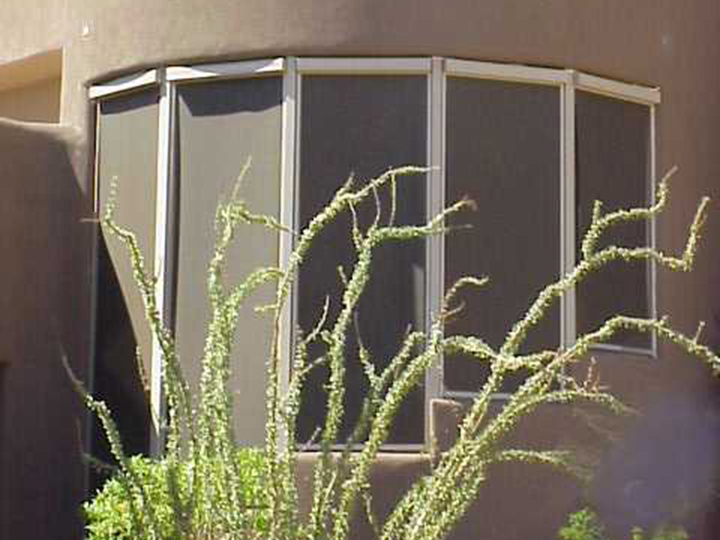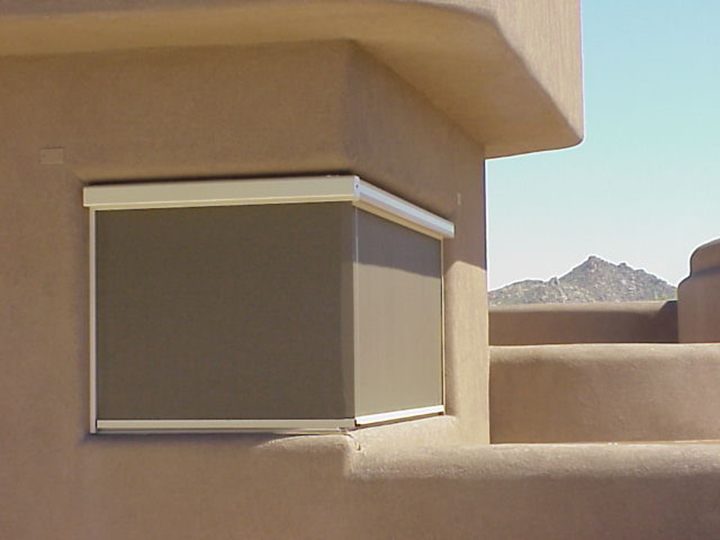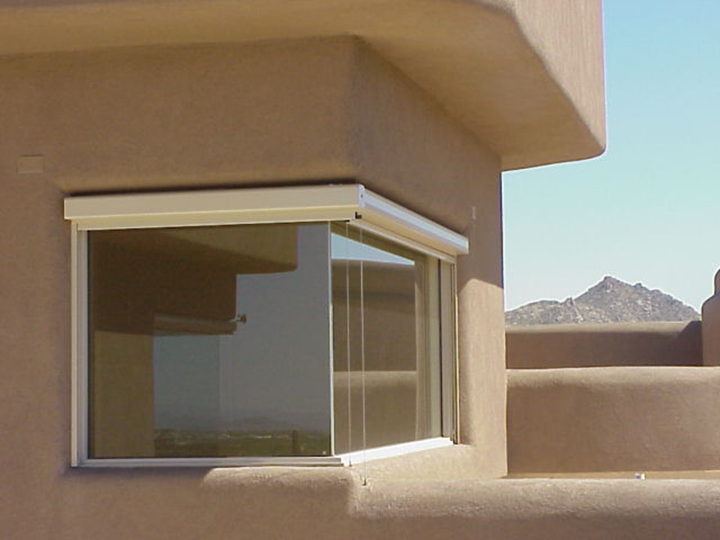 The SC2000 Mastershade® is available with below configuration and options.
Available in custom sizes up to 14 ft wide and 24 ft wide with a split x  14 ft High

Available in 9 different metal frame colors

Available manual or motorized with wind sensors and remote control

Available in hundreds of mesh or acrylic fabric colors

Available with standard track, flange track, or stainless cables

Backed by a 5 year limited frame warranty, and 5 year motor  warranty