Motorized Fabric Roof Pergola Residential Spaces | Sunair Awnings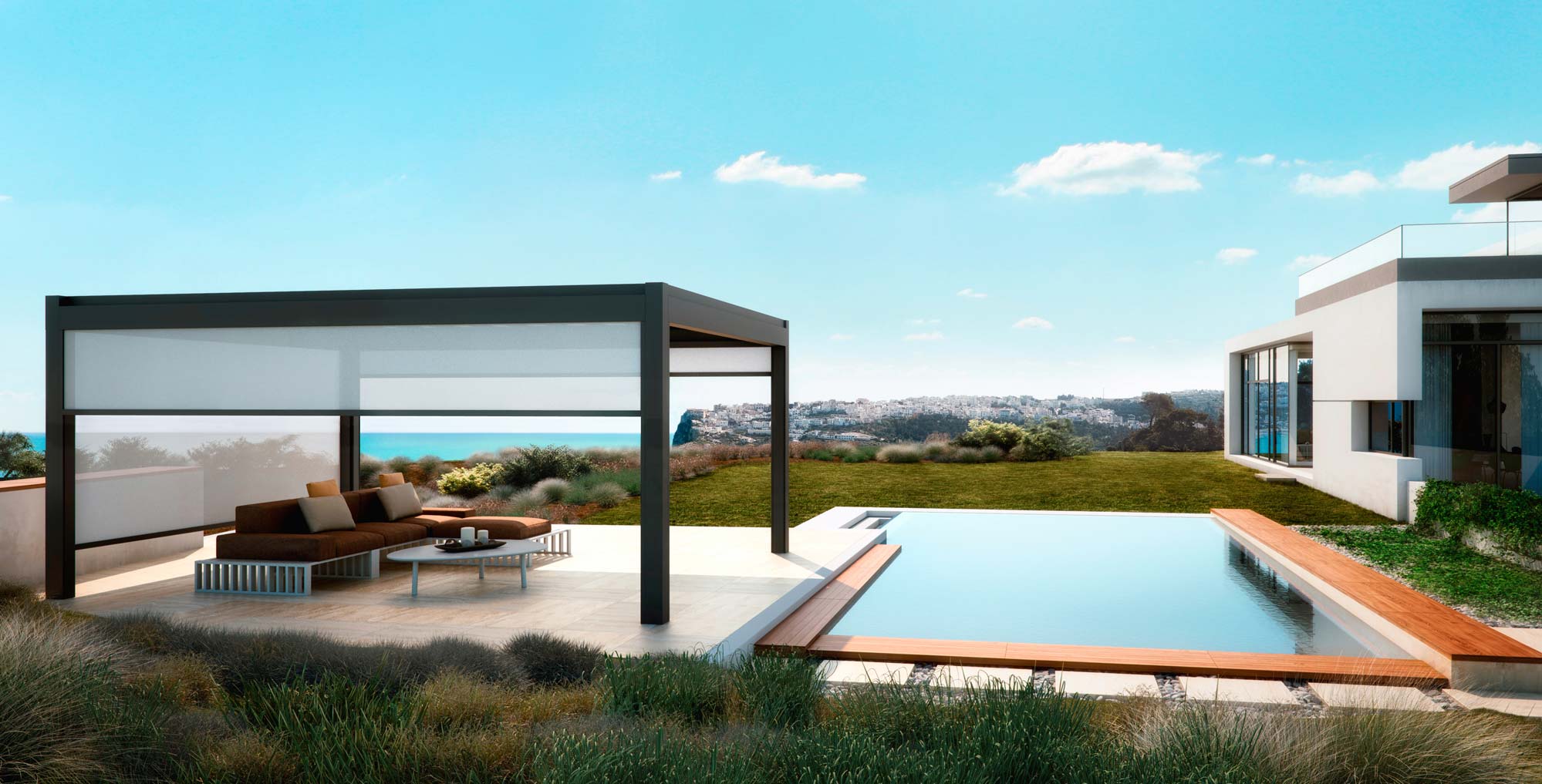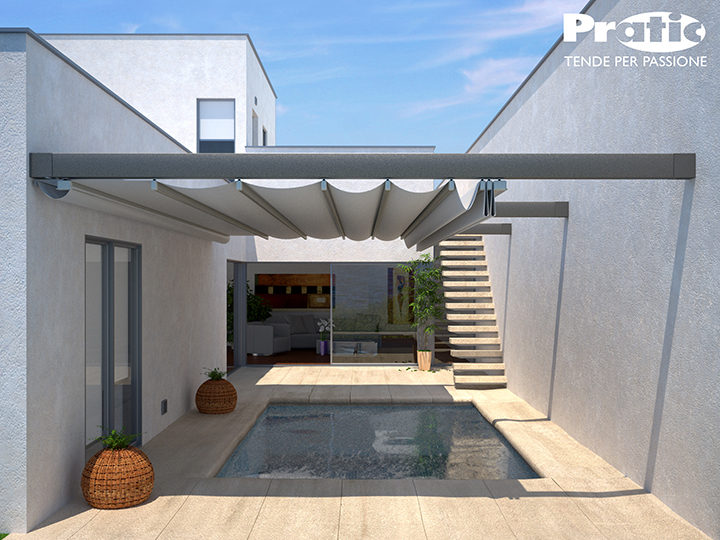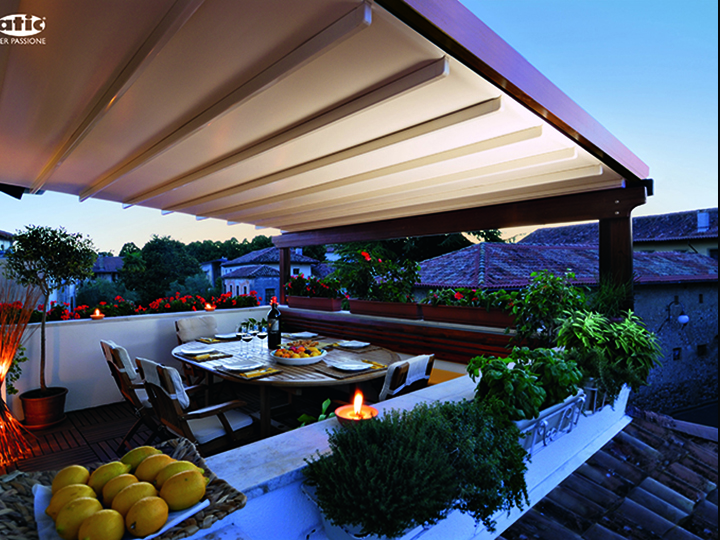 The Sunair® retractable fabric roof Pergola® Awnings are the ultimate in comfort for residential outdoor spaces. All of our Pergola® retractable fabric roof awning models provides you with a unique level of control over nature. Now you can utilize your patio to its full potential, the way it is meant to be. Our Pergola® awnings are quickly becoming fashionable, bringing your outdoor living dreams to life. They are designed for small to large spaces, freestanding or wall mounted and available in a number of innovative aluminum designs. We invite you to discover how a custom made Pergola® awning can add value and durability for your home and function against the weather.
Residential Models
Control the Weather
Read More
For the homeowner, you can expand the luxury of your backyard experience. These systems can be used both as sun protection and inclement rain protection, with integrated gutters to disperse water. All Pergola® models are custom built to fit your area. Model will be chosen based upon size and features, and whether the awning can be mounted to the wall or needs to be a free standing and a self-supported system. Your choice of system will also depend if you want to add Roll down bug screens or colder weather zipper screens with windows to create a three season room. Multiple units can also be mounted together with a gutter systems to cover even larger areas. Our fabric roof awnings are ideal for any outdoor home living area such a deck, pool area, patio or courtyard.
Our Bioclimatic Pergolas® Are Easy To Operate.....
Read More
Smaller pergola awning systems can be manually operated with a hand crank. Larger pergola awning systems are conveniently operated with an integrated tubular motor which is controlled by a hand held remote. With the remote, the Pergola® will extend and retract automatically. We can help you create the perfect outdoor living space and your own private paradise. Now you can enjoy the outdoors without worry and finally you can enjoy cookouts and entertaining the way it is meant to be. Imagine staying cool on your deck and protecting your family from the sun's harmful rays or on those wet rainy days and being able to enjoy al-fresco al fresco dining on a beautiful summer night.
What Makes These Systems Bioclimatic.....
Read More
There are many reasons we call these Pergola® systems "Bioclimatic". The obvious reasons we call them bioclimatic is because these systems reduce energy, the consumption of heating and air conditioning, controlling the temperature on the patio or deck. The not so obvious reasons are they meet modern bioclimatic architecture parameters which require respect for the environment, reduced pollution and maintenance and the creation of improved overall comfort both indoors and outdoors. The bioclimatic systems are also ecologically sound. The materials are 99% recyclable.
More Residential Installations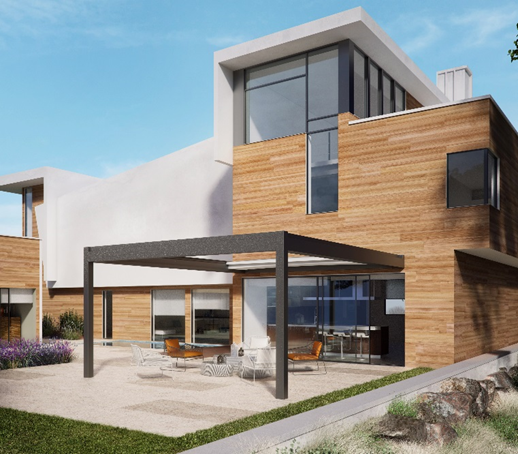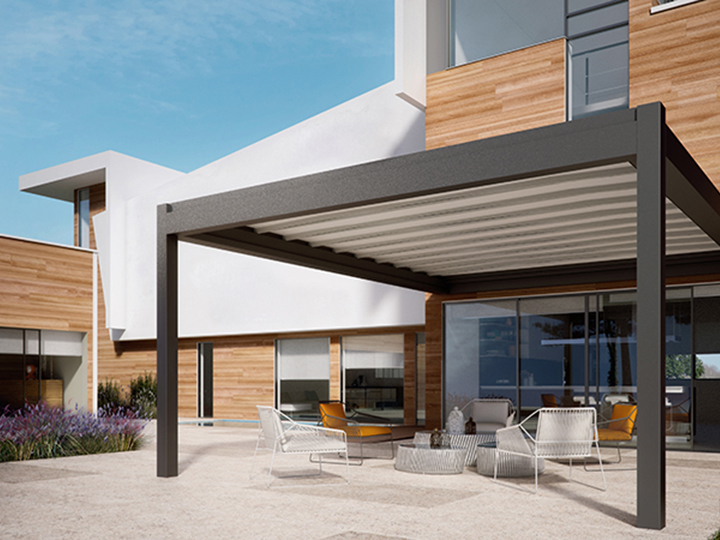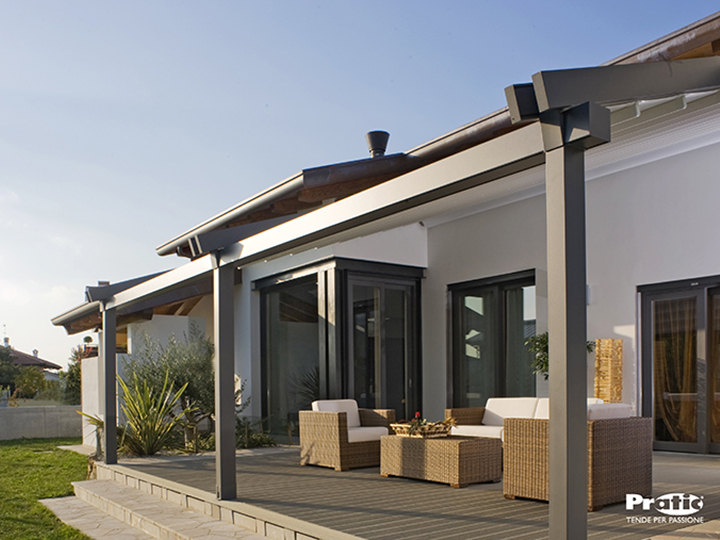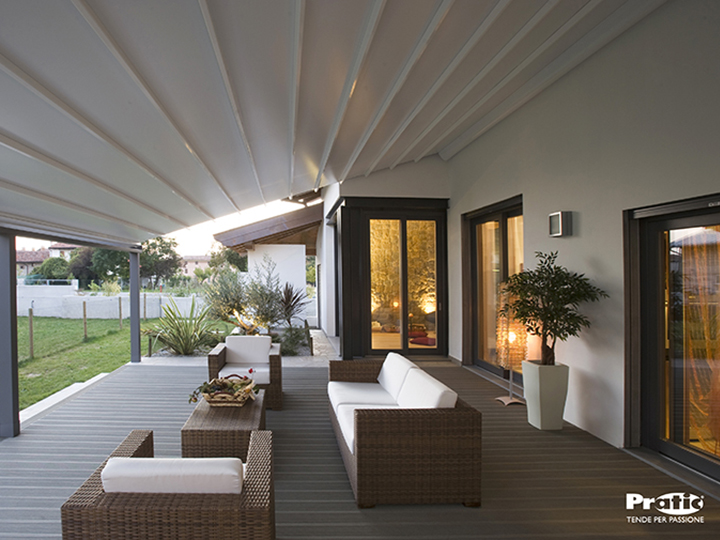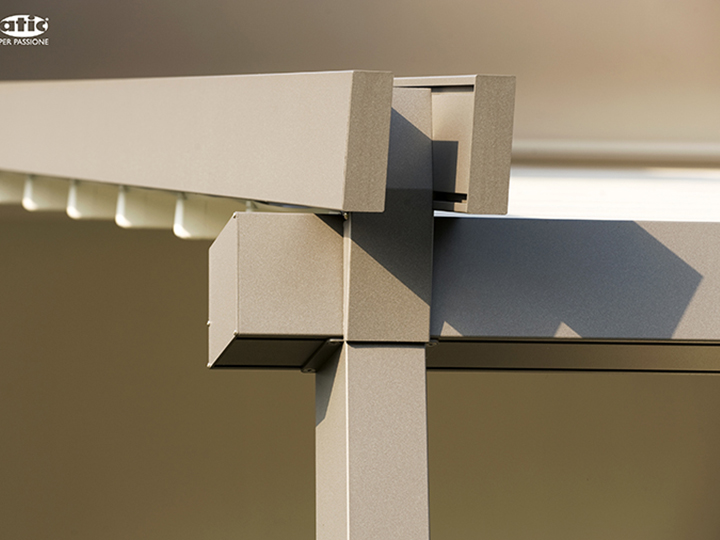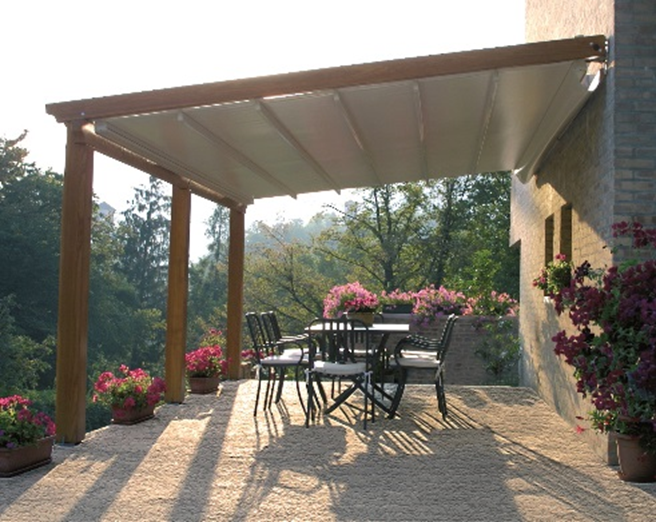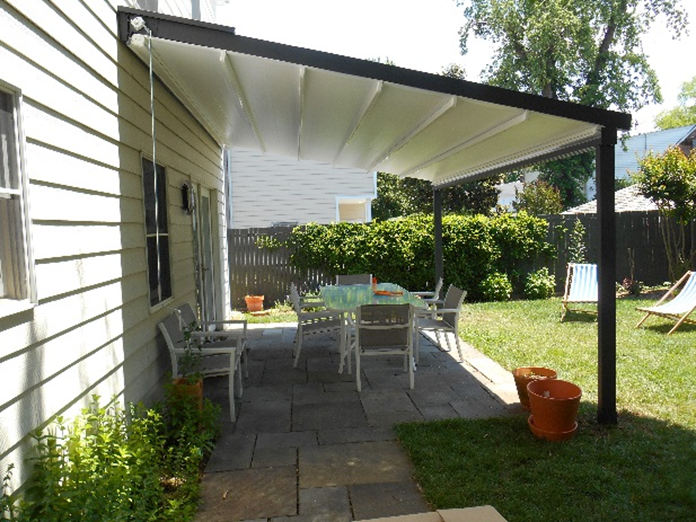 Sunair® Awnings is proud to offer the full line of Pergola® awnings from PRATIC.
These pergola structures are ideal for residential patio and deck spaces. The built in gutter and posts serves as water management and downspouts.
The Pratic models we offer are the Nomo & Rialto, Level, Tecnic, Tecnic One, Stil, Infinity, Mito, Phoenix Air, Phoenix Free.