TaHoma® RTS/Zigbee Smartphone and Tablet Interface 
The TaHoma is an easy plug in device that lets control and operate your motorized solutions, whether you are home or not.  Any user can control shades, blinds, shutters and lighting with a smartphone, tablet, or even voive commands. Schedule timed events for one or all your motorized products. At work and realized you forgot to close the awning?  No problem, you can do that with your TaHoma app anywhere via remote access. Need to lower the shades in the house, no problem with this smartphone or tablet controller.  All you need is a router, internet connection and the TaHoma app installed from the App Store or Google Play. This app can control up to 40 channels. Wi-Fi controlled only from your smartphone or tablet.
TaHoma works along with Alexa and Google Assistant to make controlling your awning more convenient and with ease (only works with Somfy products)
1 through 16 channel hand held or wall mounted remotes are available.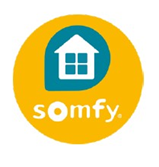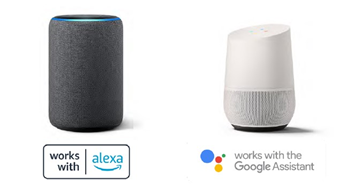 With This Somfy device, you can control up to five channels so you can control up to five individual or five groups of motorized solutions with ease.  It is scalable so you can always use multiple TaHoma's together if additional channels are needed.  The TaHoma provides convenient and effortless sunlight control to create your optimal living environment, such as energy savings, privacy, and convenience.   You can even take it a step further and set up a scene so multiple solutions operate together with a single tap.  You can also schedule operations at a fraction of the price of a home automation system.  
Even if you are a morning person, waking up and getting your day started can be challenging.  Use the TaHoma to schedule an automatic opening at 7 am so you start the day with a welcome in warmth and natural light.  Create another schedule so all your shades close at 8 pm providing privacy and peace of mind... automatically.