Taormina Folding Retractable Patio Divider Walls | Sunair Awnings
Taormina Glass Window Dividers are the perfect solution for adding both elegance and functionality to any restaurant or home. The Taormina line offers the versatility of 2 different window glass heights that can be changed with ease. The model simply folds up and down allowing for adaptable weather protection. When the weather is nice, fold down the glass wall for more ventilation and open air feeling. If it is a windy day, fold up the glass upper divider for more wind protection.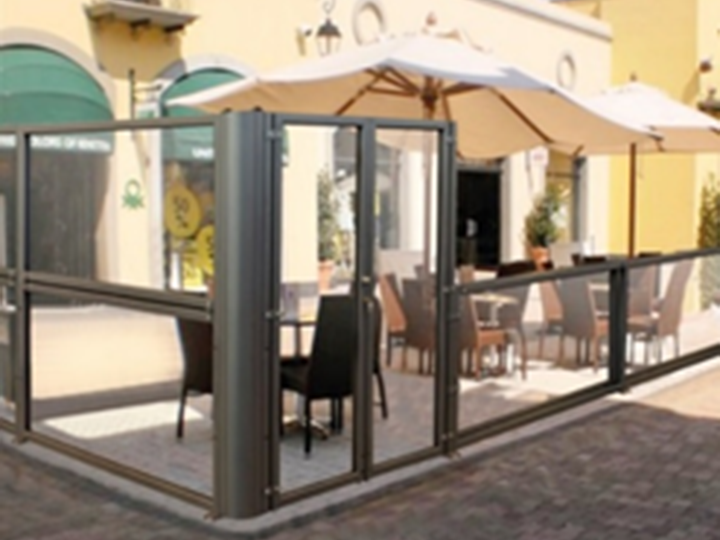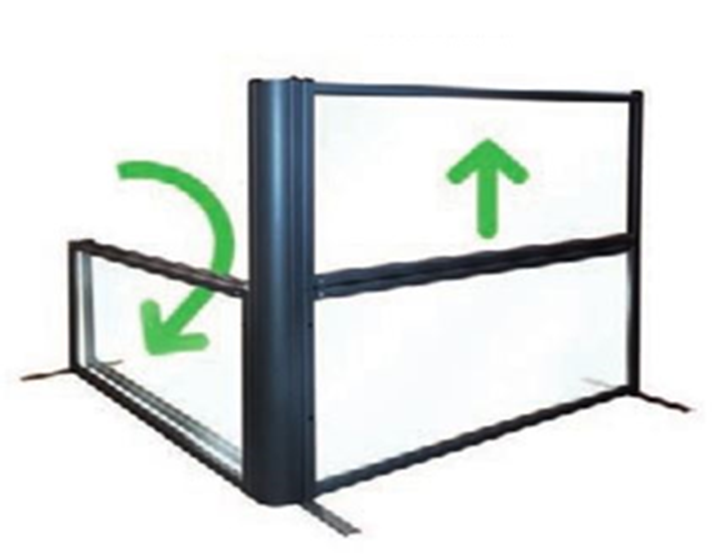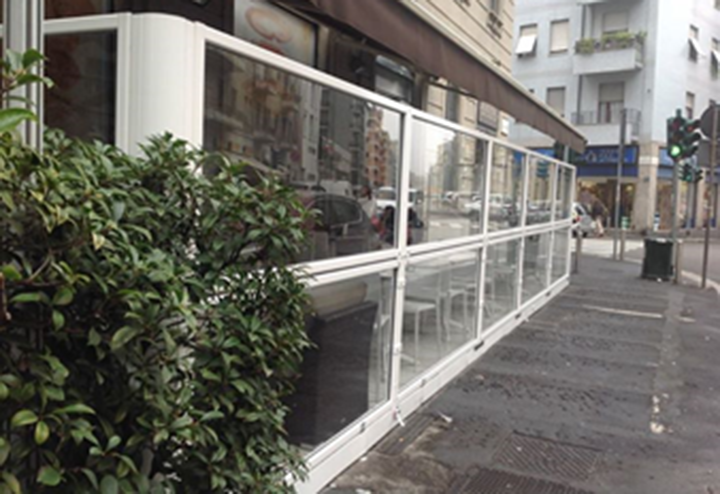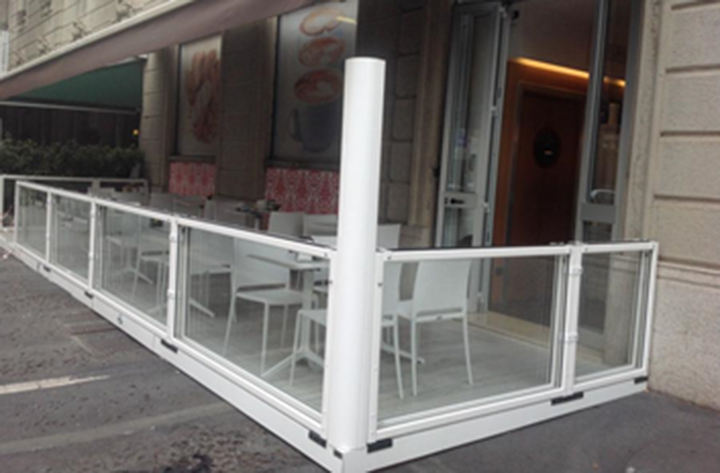 The Taormina model is available with below configuration and options.
Available in standard and custom widths from 2' 5" (75 cm)  -  6' 7" (200 cm)
Available in standard heights  5' 11" (180 cm)
Available in Iron Grey and White
Available with many mounting solutions
Backed by a 3 year limited frame warranty