SUNAIR Model Retractable Patio & Deck Awning | Sunair Awnings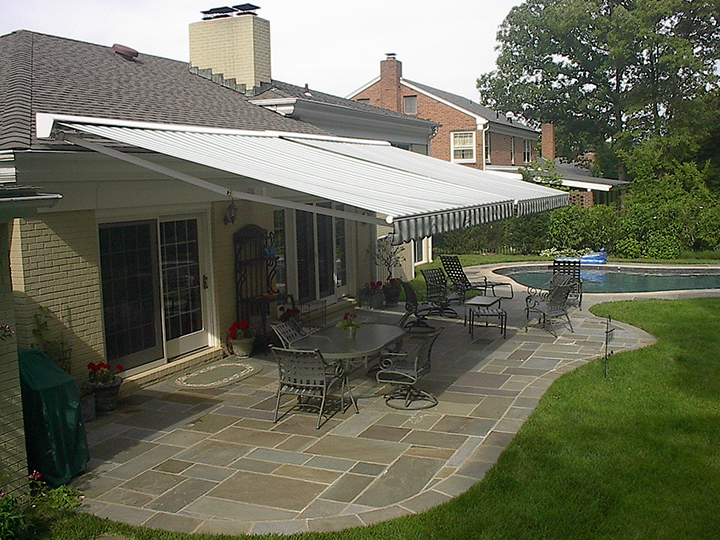 The Sunair®  retractable patio awning system is our most popular model. This model combines the highest quality materials in the industry , with custom options and colors.
Available in custom sizes up to 40 ft wide x 14 ft projection
Available in 9 different powder coat frame colors
Available manual or motorized with wind sensors and remote control
Available in hundreds of fabric colors
Backed by a 15 year limited frame warranty, 10 year fabric warranty and a 5 year motor warranty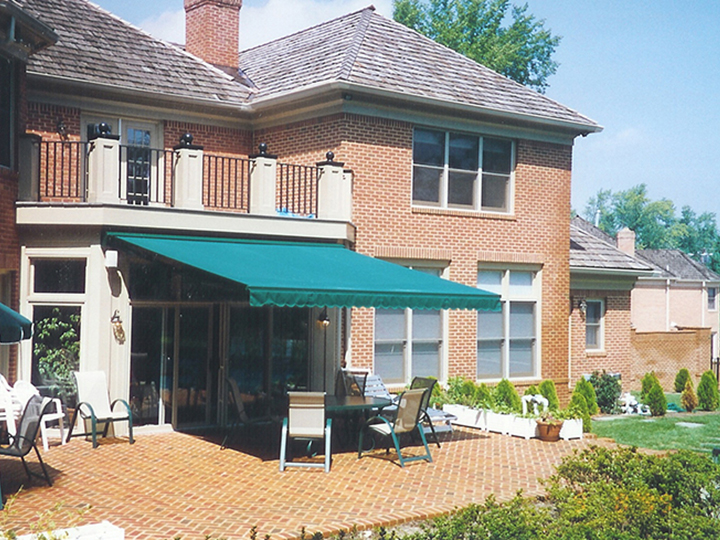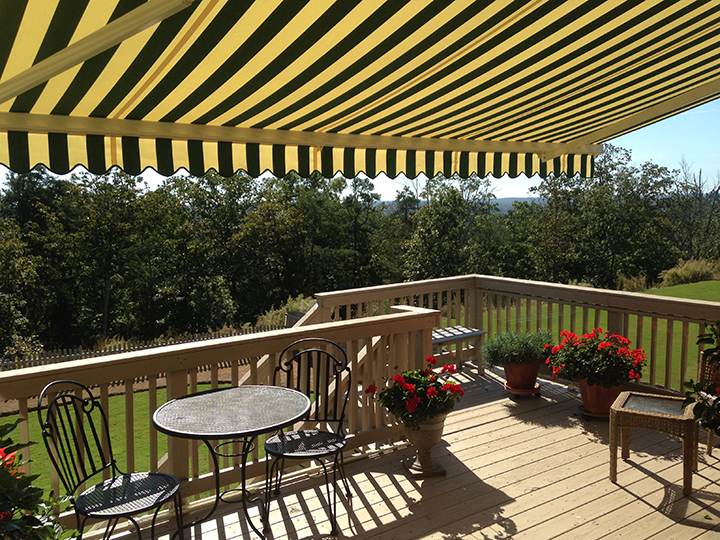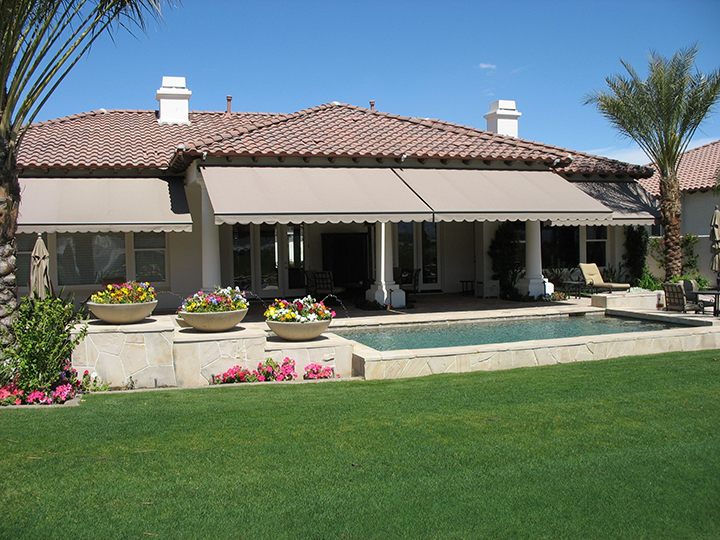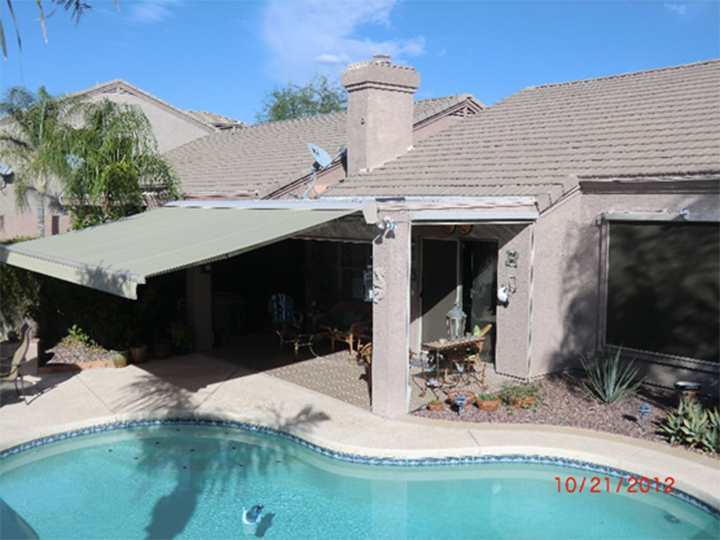 Options: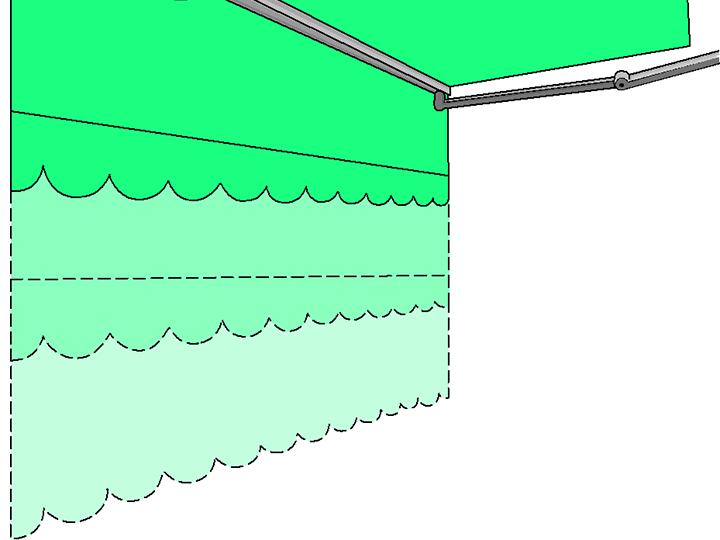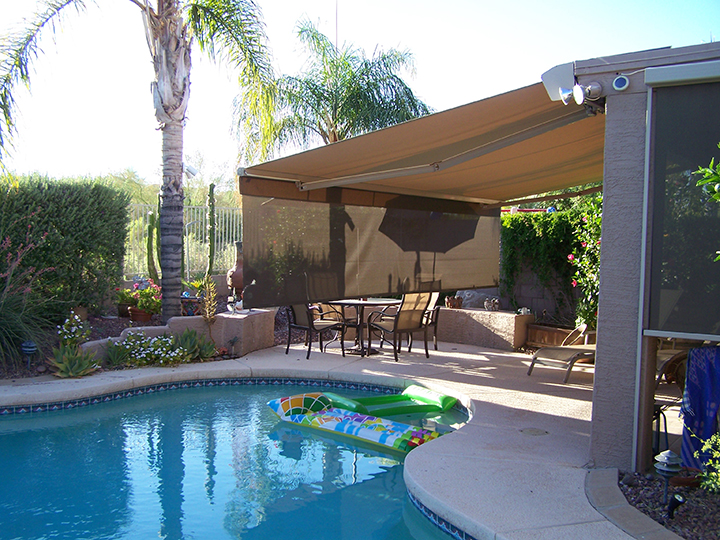 The valance plus is an optional roll down drop valance. This valance is great for extra shade on western exposures when the sun is low on the horizon.  Max height is 4 ft. on valance.
Available motorized or manual.
Available with Ferrari Soltis 86 or Recscreen 5000P.  You can also choose an acrylic fabric. Ask your Sunair® dealer if this product is right for you. Darker mesh fabrics will block the sun, and also maintain some view through the fabric. Not maximum width different fabrics.
Valance Plus is available manual with a maximum projection of 13' and 11' 6" motorized.
Sunair® XP Crossover Arms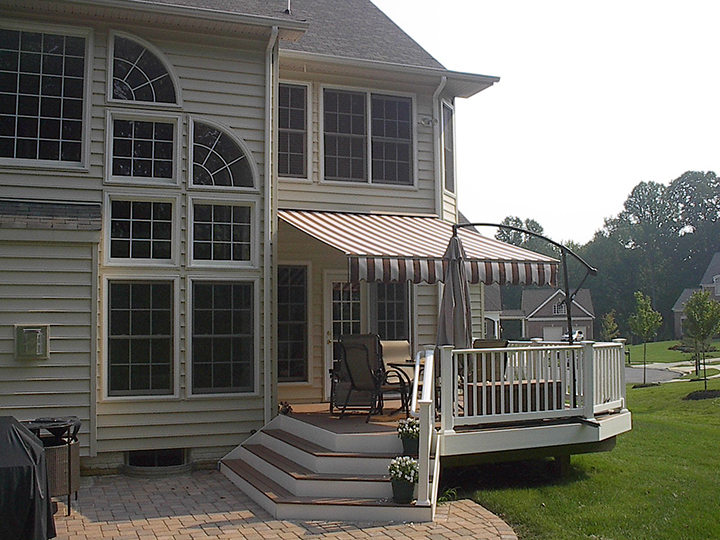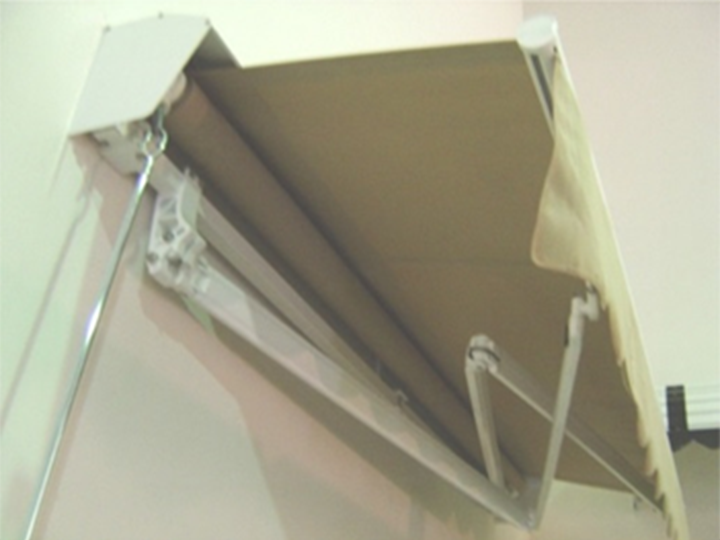 If the area on the wall to mount the awning on is very narrow, but a larger projection is desired, the Sunair® XP with crossover arms offers the ability to overlap the arms in order to fit larger projection arms onto a narrow frame. This cross-arm version is available when the projection exceeds the width.  Do note that the roller assembly is 15" tall requiring a larger valance.  Example:  Above awning is 11' wide by a 13' projection.