Oasis Modular Patio Glass Divider Walls | Sunair Awnings
Oasis Vision Glass Window Dividers are the perfect solution for adding both elegance and functionality to any restaurant or home. The very modern inspired line features 3 sectioned off windows to give a secure, yet "open air" feel. The modern style and silver aluminum frame coloring help pair this line with modern atmospheres.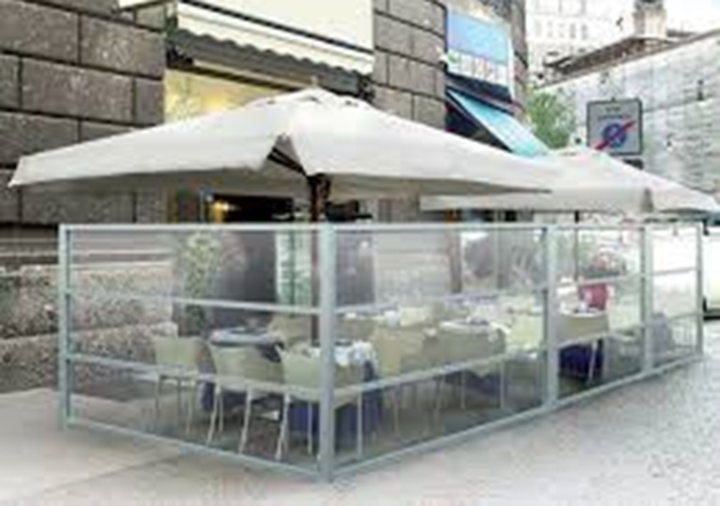 The Oasis Vision model is available with below configuration and options.
Available in standard and custom widths from 1' 2" (35 cm)  -  6' 7" (200 cm)
Available in standard heights  5' 11" (180 cm)
Available in Iron Grey, green, blue, and Burgundy as well as custom frame colors
Available with many mounting solutions
Backed by a 3 year limited frame warranty