Solharo Awnings Retractable Sun Shade For Sunrooms and Wood Pergolas | Sunair Awnings
The SOLHARO® conservatory awning offers the ideal solution for solar protection by controlling the temperature in your sun room or conservatory. The fabric blocks the sun before it enters your home which can significantly reduce the indoor temperature, lowering cooling costs. The Solharo® also prevents fading of your furniture, curtains, and wallpaper.
It is ideal for residential as well as commercial establishments and is operated by a remote controlled motor. On cold winter days keep the awning retracted to increase the temperature in the home.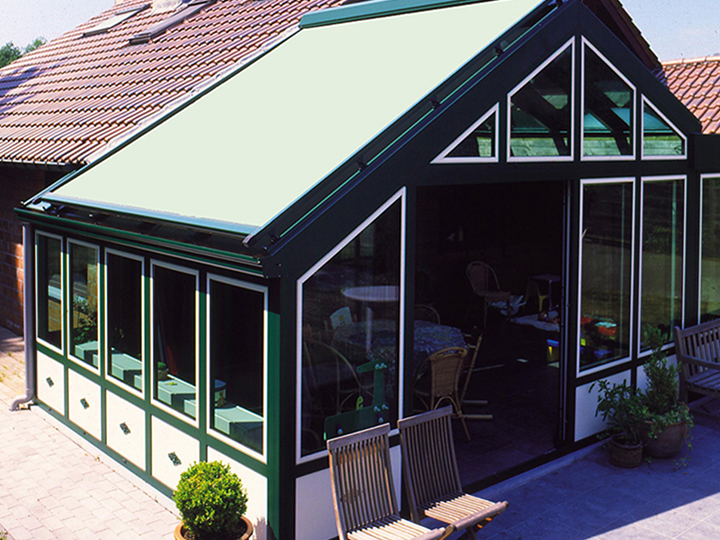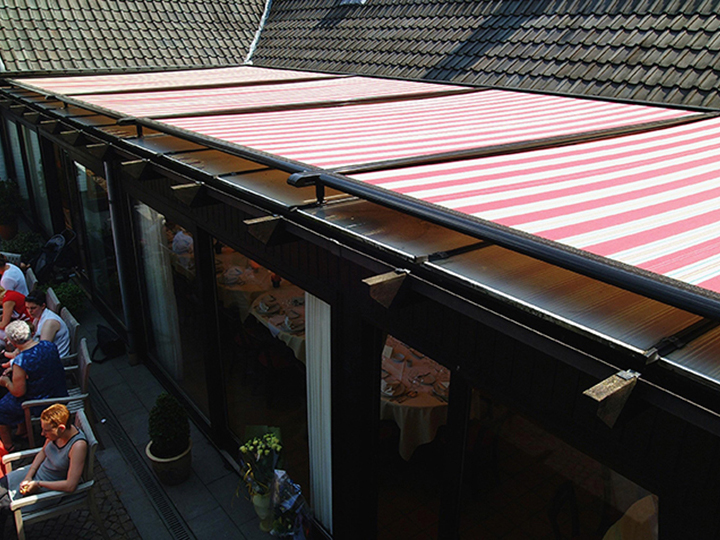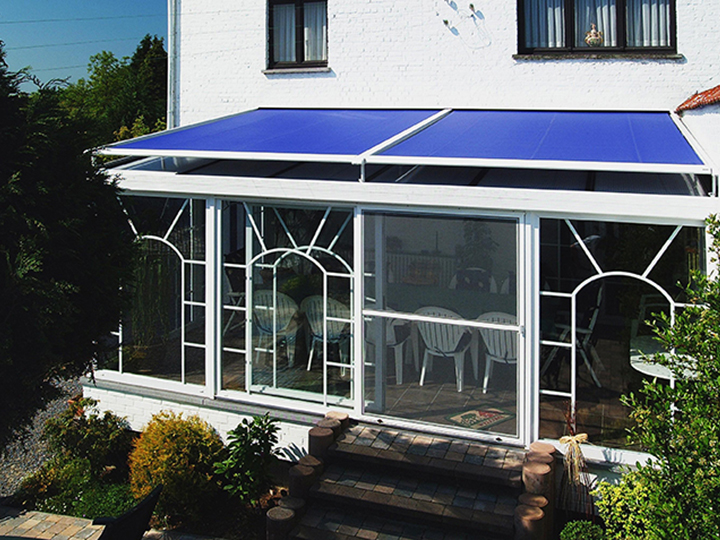 The Solharo awning system is available with below configuration and options.
Available in custom sizes up to 29' ft wide x 19' projection
Available in 9 different metal frame colors
Available with a remote controlled motor and optional wind sensors
Available in hundreds of acrylic fabric colors or Mesh fabric
Backed by a 5 year limited frame warranty, and 5 year motor warranty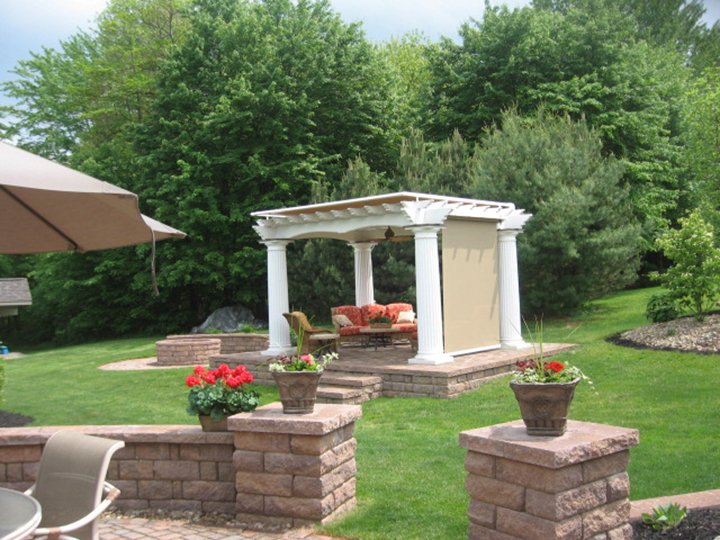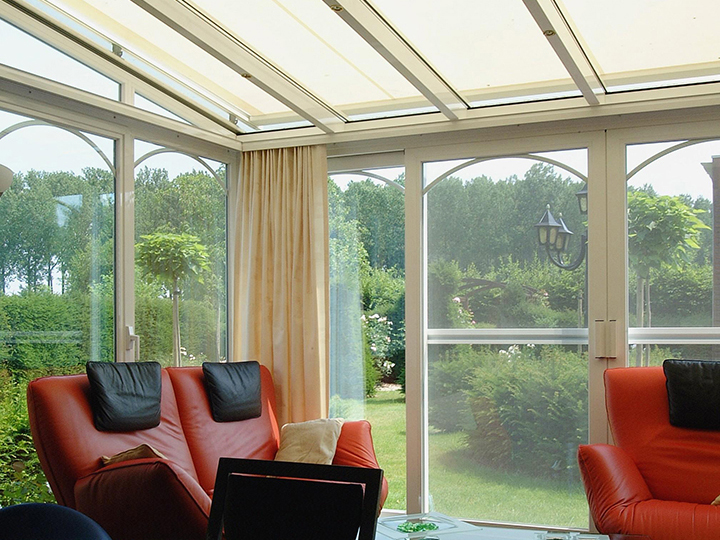 The Solharo® awning is great for wood pergolas too and can be mounted completely flat. Add a vertical rolling Mastershade® screen system to protect the sides.