Awning Assist Braces | Sunair Awnings
The Awning Assist braces are great for adding some stability to a retractable awning when it is extended. They can easily be attached to the front bar and deck with the couplings depicted below. Please note that adding these posts does not make the awning into a stationary awning. There is also no guarantee the awning will not be damaged in wind. Damage to awning or property is NOT covered by the Sunair ® warranty. Please see separate Sunair® warranty.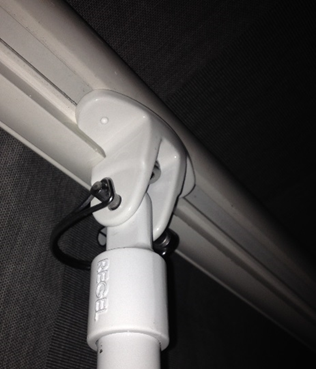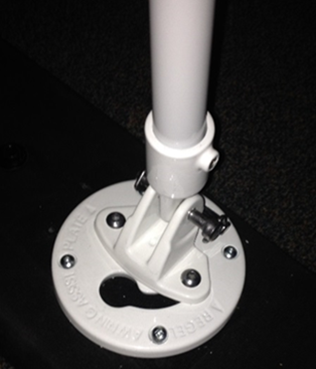 Important!
Minimum 2 posts per awning. One (1) post per arm needed. Sold in pairs / two per box For Sunair®, Sunstar®, and Sunchoice® awnings only
Available Colors:
White, Mocha, Black, Grey, & Desert sand / Ivory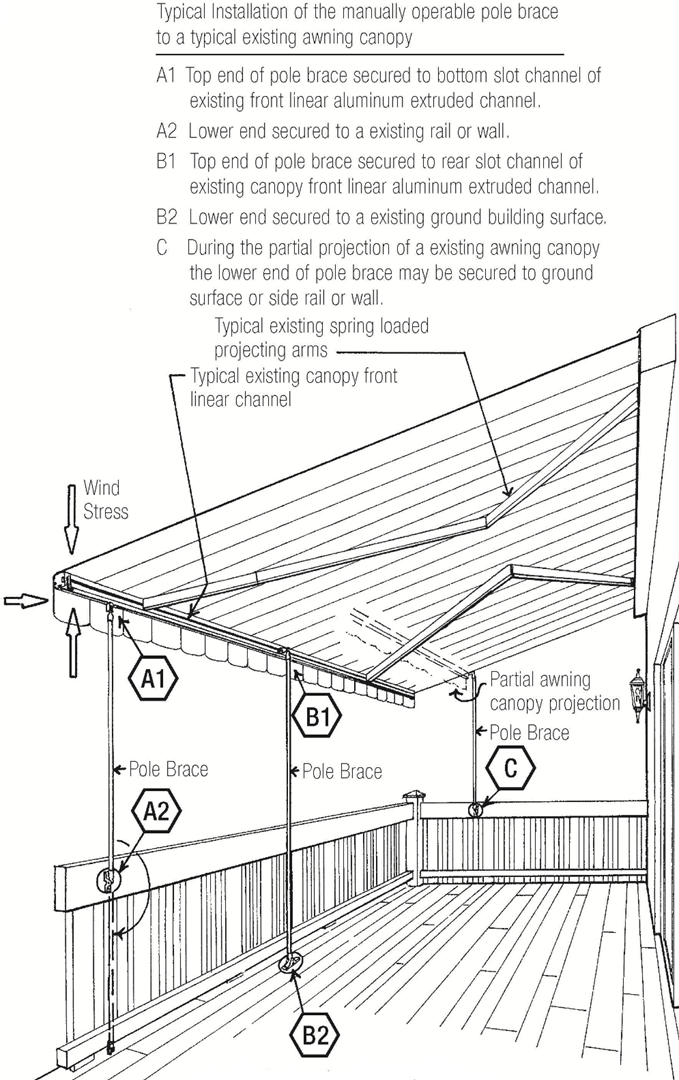 Overview
Read More
The awning assist braces are available in a Variety of Lengths. Knowing one size does not fit all situations, this product is designed to be "cut to size!" Kits are available in 8' lengths. The sturdy aluminum pole may be cut to size easily with an ordinary plumbing pipe cutter or hack saw! All kits are powder-coated aluminum and available in several stock colors. Easy but reliable quick-release action features. Easy Assembly and Installation. They can be ordered with one of our awnings, or retrofitted later and easily installed by the homeowner.
Customers who use the Awning Assist Brace find they spend more time outdoors. The Awning Assist Brace has been engineered to help fabric patio-styled, retractable awnings, owners are more comfortable utilizing their awnings; knowing their awnings are more safely supported and guarded against surprise wind gusts, unnecessary wind damage and associated noise.
The Awning Assist Brace is designed to be compatible with our Sunair® awning systems.