Wood Plus Pergola in A Commercial patio Space | Sunair Awnings
The WOOD PLUS Pergola® Awning system is our combination wood and aluminum structured system. It is typically wall mounted and ideal for medium to larger sized commercial installations . This system is specified if you desire the look and feel of a wood structure, and is typically a motorized pergola..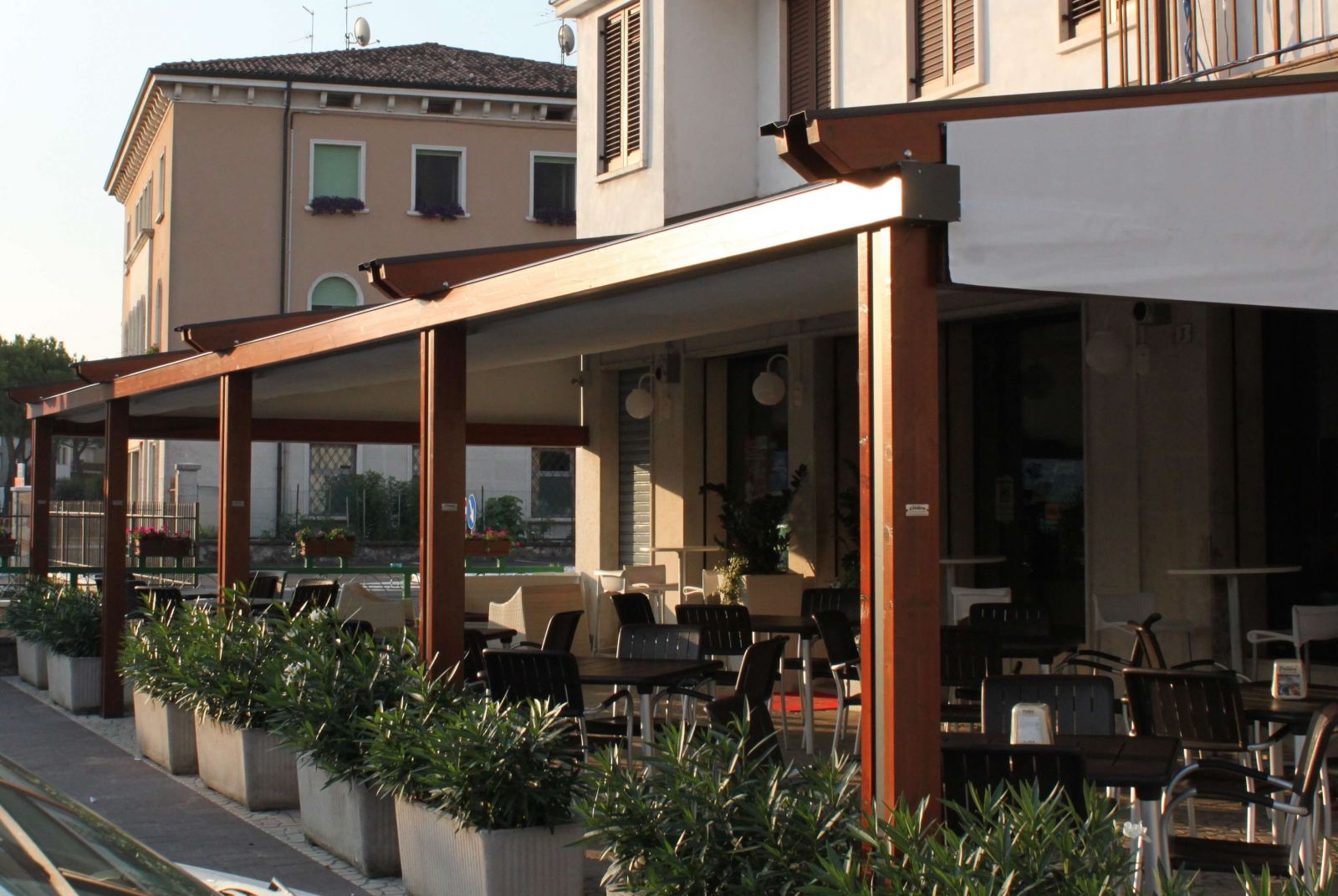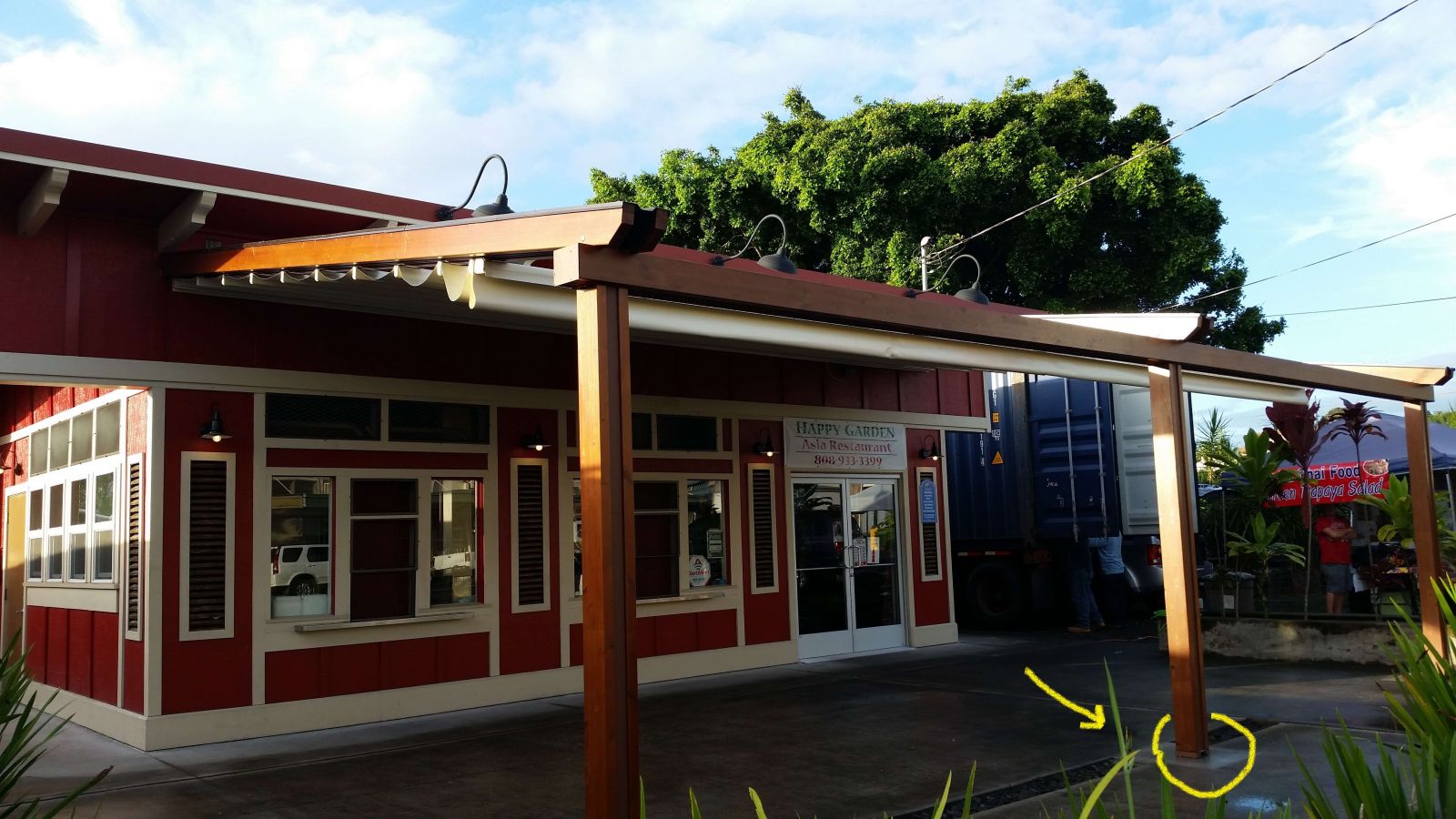 The Commercial Wood Plus Pergola® system is available with below configuration and options.
Custom sizes up to 42' 7" wide x 21' 4" projection
Multiple units can be used to create wider widths
Manual (small sizes) or motorized with remote control
Ferrari 502 and 602 vinyl fabric fabrics
Optional hood and side water drainage
Optional side and front rolling screens for extra weather protection
Optional wind sensors, heaters and soft white LED lights
5 year limited warranty